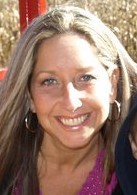 Kristen Guarnieri (nee Corcoran), 47 of  Blauvelt, NY passed away on Wednesday, June 26th, 2019.
Kristen was born on March 11, 1972 in Nyack, NY. She lived her childhood and later years in Blauvelt where she ultimately chose to settle down and raise her own three beautiful sons.
Kristen graduated from Our Lady of Victory Academy in Dobbs Ferry, NY and later earned her Bachelor's Degree in Recreational Therapy from St. Thomas Aquinas College in Sparkill NY. She utilized her degree and skills where she worked lovingly and masterfully as a recreational therapist with the children at Rockland Psychiatric Center.
She faced many challenges in life but had a wonderful support system – sons, parents, sisters, a niece, nephew, and many friends who loved her. She was a joy to be around.
Kristen loved to travel, loved the sun, loved a party, and loved to dance. She loved her cat Chino, her dog Tyson, but most of all she would want her three sons to know that she loved them the most, and with all her heart.
Kristen is survived by her three sons Jack, Ryan, and Andy, her parents Andy and Polly Corcoran, her sisters Kim and husband Alberto Battelli, and Kerry Alvarado, her nephew Nicolas Alvarado, her niece Francesca Battelli, and her grandmother Mary Repsher.
Kristen is predeceased by her aunt Lenore Repsher and her cousin Jeffrey Repsher, both of whom she loved dearly.
Kristen's family was a circle of strength and love. With every birth and every union the circle grew. Every joy shared added more love, and every crisis faced together made and will continue to make the circle stronger.
Visiting hours will be Sunday, June 30th, 2019 12-3 PM with service starting at 3:00 at Pizzi Funeral Home, 120 Paris Avenue, Northvale NJ 07647 (201-767-3050).
www.pizzifuneralhome.com