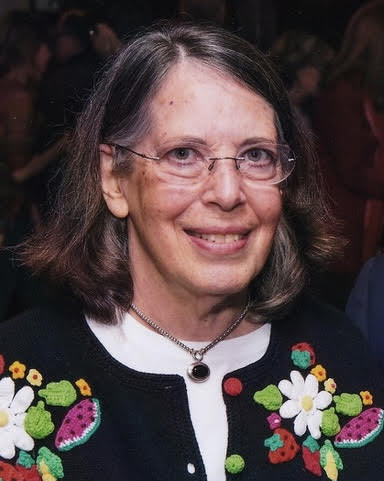 Holly Jane Ciccoricco (nee Nickles), 85, a resident of Harrington Park, NJ for 50 years passed away
peacefully in her sleep on Monday, May 8th, 2023. She was the beloved wife of Edward
Ciccoricco for nearly 60 years.
Holly will be remembered as an honored teacher and artist, loving wife, devoted mother and grandmother and a leading advocate for arts in the community. Holly's contributions in
education have been truly outstanding. Her artistic talents were multifaceted: watercolors,
quilting, ceramics, and crafts.
An award-winning artist herself, Holly taught visual arts to thousands of children and adults
and inspired some students to become art or special education teachers or to enter art related fields of work. In 2015 she was honored by the mayor and council of Harrington Park, NJ as
"Citizen of the Year" for her work with arts in the community. Also, in 2015 she was the first
honoree of the parent teacher organization of the Valley Regional Programs. Holly was
inducted into the Abington Senior High School (Pennsylvania) Hall of Fame in recognition of
her achievements as an art educator.
Holly taught art to special needs children for 20 years at the Art School at Old Church, a nonsectarian, non-profit organization in Demarest, NJ. She also taught other classes at the Art
School and a monthly crafts workshop for children at the Harrington Park Public Library. She was an award-winning watercolor artist, miniature house builder and quilter. Examples of her quilting are illustrated in the book, "Quilting for Idiots," by Laura Ehrlich, 2004. Her "General Store Dollhouse" was awarded first prize by Miniature Collectors Magazine.
Holly was a founder of Park Painters, a group of artists who meet for plein air painting, and
also a founder the Park Stitchers, a group who meet weekly to sew, knit, embroider, and quilt.
She was on the Advisory Board of the Arts Council of Harrington Park. She was the Alpine
Public Schools "Teacher of the Year" in 1992. She also taught enrichment classes in a number
of Northern Valley Schools and volunteered art lessons at the Valley Program for children with
special needs. She served as art coordinator for the Northern Valley Summer Camp in
Harrington Park for 40 years.
Holly earned a Master of Arts in art education degree from Teachers College, Columbia
University and a Bachelor of Science degree from the University of the Arts, Philadelphia.
Family includes three sons, Michael, David (and his wife Beryl and four-year-old Roa),
Steven (and wife Natalie, five-year-old Lou and predeceased two-month-old Holden), Holly's
brother,Theodore Nickles and wife, Marjorie, and Holly's sister, Deborah Nickles, as well as
many nieces, nephews, and cousins.
In lieu of flowers, a donation may be made to the Ciccoricco Family Foundation: ciccoriccofamily.org. For checks, please note "for Ciccoricco Family Foundation" on the memo line. The Foundation was established by Holly's sons in her honor to promote the arts for special needs children.
A memorial gathering will be set at a date to be announced.