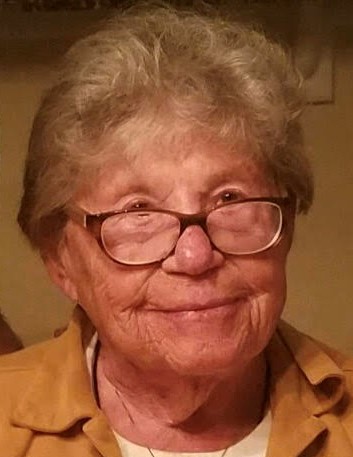 Lillian Cozzi (nee Pizzaguerra), 94, of Port Orange, FL, formerly of Orangeburg, NY, passed away on Friday, August 30, 2019. Lillian was born on November 11, 1924 in New York, NY to Guido and Ida Pizzaguerra. She graduated from Washington Irving High School in New York City. On October 12, 1947, she married Thomas Cozzi. They raised a daughter, and three sons.
Lillian enjoyed coffee and cards with her friends, traveling and dining across the southeast with the Port Orange Recreational Travel, and losing the gained weight as long-standing secretary of Taking Off Pounds Sensibly support group. Lillian also enjoyed anything her children and grandchildren wanted to do. Her fear of missing out lead to many adventures, not the least of which was visiting every major league baseball stadium (except Seattle) with her daughter and travel agent, Dianne. She was known for her kind and compassionate spirit, her bookkeeping skills, and her Mustang convertible.
Lilian was preceded in death by her husband Thomas. She is survived her four children, Dianne, Thomas, Alan, and Alex, eight grandchildren and 3 great-grandchildren. A wake will be held on Thursday, September 5, 2019 at Pizzi Funeral Home from 2-4 & 6-8 PM. A Funeral Service will be held Friday, September 6 at 11 AM at the funeral home with interment to follow at Rockland Cemetery, Sparkill.
Donations in lieu of flowers may be sent to Halifax Health – Hospice, Fund Development, 3800 Woodbriar Trail, Port Orange, FL 32129.
www.pizzifuneralhome.com