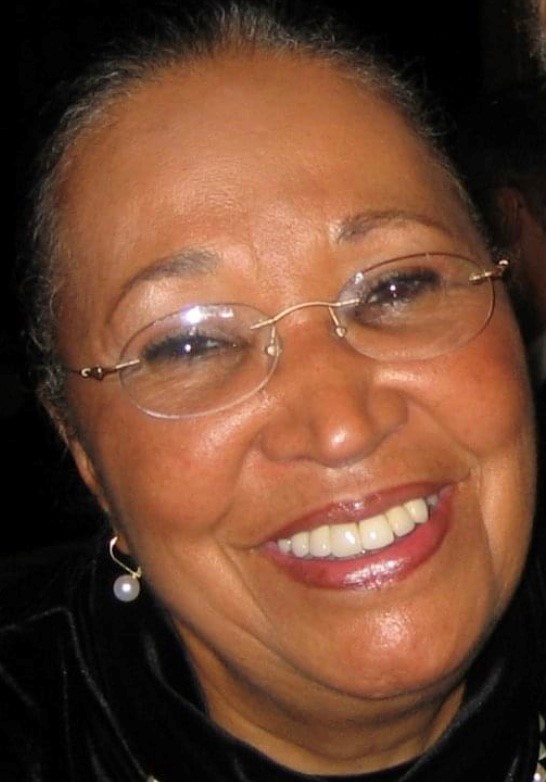 Barbara Mary Earl was born in New York City on June 4, 1936 to John and Grace Earl (Rhodes). She grew up in New York City until the age of 16 when her family moved to Englewood, NJ. Barbara's life in Englewood led her to her first husband, Alphonso H. Young, Sr. (Pete). They were married on January 7, 1956 and ultimately divorced in early 2002. Two children were born from this union; a son, Alphonso H. Young, Jr. (Al) and a daughter, Adrienne R. Young (Mimi).
Barbara's work career spanned more than 5 decades and encompassed many different and diverse positions. She was a Librarian at Bergen Community College, a Color Stylist for Burlington Industries, an Office Manager for an oral surgeon and an Aide at Lindgren Day School where she wiped many little noses and kissed many "boo-boo's" and was adored by all who had the privilege of being around her.
Barbara loved to cook, bake, sew and knit. Every meal she prepared may have been simple in nature, but was fit for a king. She enjoyed being a homemaker and decorating her homes and always adding that special essence to everything she touched that made it Barbara's.
Barbara always had a spiritual side to her and a great love of reading and understanding the Bible. She recognized the truth at the tender age of 12, when someone had studied with her mother. Her mother allowed her to continue her study and walked to attend meetings at a nearby Kingdom Hall, where her love for Jehovah deepened. Barbara was baptized when she was 14 years old, and remained a faithful witness and a lover of Jehovah God until her death.
After moving to Georgia in mid-2002, Barbara reconnected with a long time friend and was married on December 14, 2002 to George Williams. They remained married until Barbara's death on Friday, January 15, 2021.
Barbara is survived by her husband, of 18 years George, her son Al (Carol), her daughter Adrienne (Howard), her eight grandchildren, Jason Allen (Angela), Alyson Young, Kimberly Respeto (Sean), John Young, Andrew Allen (Jennifer), Nataly Young, Alex Young and Haley Young. Barbara was delighted to be the Great-Grandmother to thirteen great-grandchildren; Gary & Deanna Specht, Maya, Ava and Tyler Respeto, Emma and Asher Allen, Greyson, Kingston and Lilia Allen, Andrew-John Young, Amelia Groschel, and Ariana Norman. Her four step-children Diana Jones, Timothy Williams, Dorothy Williams and Christopher Williams will remember her gentle, loving and kind spirit.
Barbara will be deeply missed by her immediate family and dozens of nieces, nephews and dear friends.