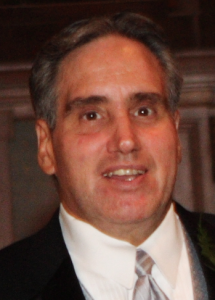 Keith B. Plescia Sr., 64, of Myrtle Beach, SC, formerly of Norwood, NJ, passed peacefully in the comfort of his own home on November 14, 2018.
Keith was a loving father to 4 children and a proud grandfather of 4 grandchildren.  Keith is survived by his fiancée Mary Hickman, daughter Kimberly Barrett and her husband Jason, son Keith Plescia Jr. and his wife Eve, son Ryan Plescia, son Kyle Plescia, grandchildren Nathan Barrett, Joshua Barrett, Emily Barrett and Keith Plescia III, brothers Mark Plescia, Craig Plescia, Gary Plescia, Anthony Plescia, Alan Plescia, sister Nanette Plescia, and many loving nieces, nephews, and extended family.  Keith was preceded in death by his parents Anthony and Gladys Plescia.
Keith was owner and operator of Keith Plescia Roofing and touched many lives with his kindness and generosity.  His spirit and strength will live on with his family forever.
Visitation will be on Sunday November 18th from 4:00 until 8:00 PM at Pizzi Funeral Home 120 Paris Ave, Northvale, NJ. A Funeral Mass will be celebrated Monday November 19th 10 AM at St. Anthony's Church with interment to follow at Fairview Cemetery.
www.pizzifuneralhome.com