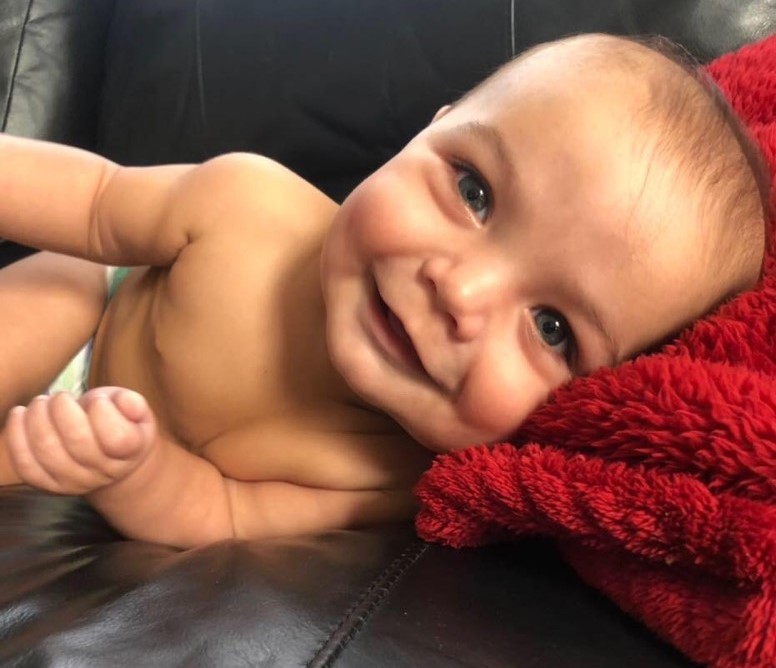 Kashton Alfred Rodriguez, precious 6 month old son of Melissa Messina and Joey Rodriguez of Northvale, passed away on Thursday, April 18, 2019. Beloved little brother of Roman. Cherished grandson of Al and Beverly Messina of Hillsdale and the late Letizia Vicchio. Loving nephew of Amanda Messina.
Kash's family takes immense comfort knowing that he continues to live on through the Sharing Network's organ donation program.
Visitation will be on Saturday, April 27 from 4-6 PM at Pizzi Funeral Home, 120 Paris Ave, Northvale (201-767-3050).
In lieu of flowers, donations in Kashton's memory to the NJ Sharing Network, www.njsharingnetwork.org, would be greatly appreciated.
NJ Sharing Network Foundation, 691 Central Avenue, New Providence, NJ 07974. Credit cards are accepted using the online contribution form. Please indicate whom your contribution is in memory or in honor of. An acknowledgement of the gift will be sent to the donor family.