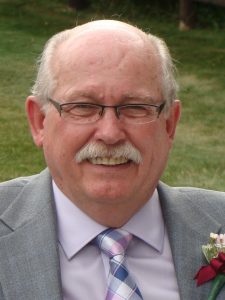 Mitchell A. Duncan
It is with much sadness that the family of Mitchell Ayres Duncan announce his passing after a long and courageous fight with cancer on Sunday, April 23, 2017 at the age of 77.
A native of Arcadia, CA. Mitch began his career in the automobile business in 1956 at Ed Barbari Studebaker in East Los Angeles where he drove his first Volvo, a PV444. This launched a 40 plus year passion for and career with Volvo Cars of North America. In 1962 he became a Volvo Parts Representative, calling on dealers in California, Arizona and Nevada. By 1966 Mitch was running Volvo's West Coast parts operation. He moved to Volvo's headquarters in Rockleigh, New Jersey in 1972 as parts distribution manager. He became Vice President of Volvo's US parts operation in 1977 and by 1986 was responsible for all of North America's parts operations including cars, trucks, marine and construction equipment parts and recreational products. When the parts operation became a separate division of Volvo North America, Mitch was named President.
In 1993 during a major reorganization of the Volvo organization, Mitch was named Vice President of the Western Region, responsible for the marketing and sale of new Volvo products in 13 western states. He remained in that position until his retirement from Volvo in 1998.
He had a passion racing and ran in the Silver State, a 90 mile race in Nevada, where he averaged 150 mph with a top speed of 168 driving a Volvo station wagon. He also set a record in class of 149 mpg at the Muroc Reunion held at Edwards Airforce Base which still stands today. After retirement he began participating in historic racing with his 1961 Volvo P1800.
When he wasn't racing he was enjoying retirement at his home on Moosehead Lake in Maine where he spent many hours in his beloved garage enjoying woodworking, metalworking and restoring his 1959 Volvo PV544.
Mitch will be lovingly remembered by his wife, Diane and his children, Marcus and Katie Duncan of Tacoma, WA., Loren Duncan of Thousand Oaks, CA., and daughter-in-law Kathleen Duncan of Moorpark, CA. He will be fondly remembered by his grandson, Timothy and Caitlin Duncan of Simi Valley, CA, two great-grandchildren Levi and Lily, his brother Robert and Marie Duncan of Auburn, CA. and sister Diane Duncan and husband Joseph Cisek of Larkspur, CA. Mitch will be affectionately remembered by his nieces, nephews and extended family and dear friends. He is pre-deceased his father, Robert Duncan, mother Charlotte Mitchell Duncan and son Gene Duncan.
A celebration of Mitchell's life will be held at Pizzi Funeral Home, 120 Paris Avenue, Northvale, NJ on Tuesday, May 2, 2017 from 4 to 8PM. A funeral service will be held at Pizzi Funeral Home on Wednesday, May 3, 2017 at 10 am with interment to follow at Rockland Cemetery, Sparkill, NY.
In lieu of flowers, memorial donations in memory of Mitchell may be made to the Pine Tree Society (pinetreesociety.org).
pizzifuneralhome.com