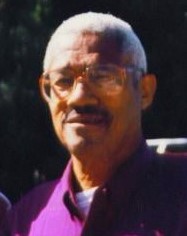 ALPHONSO H. YOUNG, SR., (86) peacefully passed away at 7pm, on Saturday, November 18, 2017.
Alphonso, better known by all as Pete was the youngest male child born to Fess and Flora (Taylor) Young on June 22, 1931, in Shelby, NC.
He grew up in a very large household, being one of 14 children where his father and all his brothers were master Craftsmen and Builders. Pete had a genius IQ and had the ability to construct almost anything. He served in the US Air Force and was stationed at Rhein-Main Air Force Base in Germany where he entertained the troops as a baseball and basketball player. At the end of his military service he moved to Englewood, NJ where he worked for a brief period with his brothers Floyd and Jimmy Young. He was employed shortly thereafter by Lowe Paper Company in Ridgefield, NJ where he worked as a Chemist and formulated color that went on paper products. He was instrumental in developing the yellow that went on the Kodak film packaging and the pink that went on Oil of Olay products. During his employment with Lowe Paper Company he was involved in an industrial accident in February 1955 where he lost both of his arms. During his rehabilitation at Kessler Institute in East Orange, NJ he met and subsequently married his next-door neighbor, Barbara Earl. They were married on January 7, 1956. Two children were born from this union…a son, Alphonso H. Young, Jr and a daughter, Adrienne R. Young. This marriage ended in October, 2002, and they have remained friends over the years since their divorce.
Over the last ten years Pete suffered from renal disease and valiantly went to dialysis three times a week. He ultimately lost his battle with Alzheimers and passed away peacefully on Saturday, November 18, 2017 at The Bergen County Healthcare Center in Rockleigh, NJ.
Pete is survived by two sisters; Naomi Coates of Detroit, MI, Ruby Cline (Tal) of Shelby, NC, a beloved ex-wife Barbara Williams (George) of Warrenton, GA, a son Alphonso Young, Jr. (Carol) of Closter, NJ, a daughter Adrienne (Howard) of Ramsey, NJ. Eight grandchildren, Jason Allen (Angela), Dallas, TX, Alyson Specht (Gary), Wallkill, NY, Kimberly Respeto (Sean), Houston, TX, John Young, Closter, NJ, Andrew Allen (Jennifer), Washington, NJ, Nataly Young, Alex Young and Haley Young of Closter, NJ. Eleven great-children, Emma and Asher Allen of Dallas, TX, Gary Specht III and Deanna Specht of Wallkill, NY, Maya Respeto, Ava Respeto and Tyler Respeto of Houston, TX, Andrew John Young, Ringwood, NJ, Amelia Groschel of Bergenfield, NJ and Greyson and Kingston Allen of Washington, NJ and a myriad of nieces, nephews and friends.