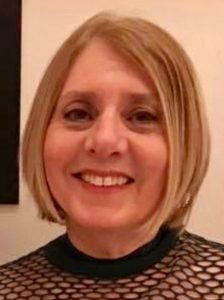 It is with deep sadness that the family of Linda Glass Barnes announces her passing after a difficult and brave battle against cancer.  Linda was truly a one-of-a-kind woman who filled each room she entered with her exuberant personality and vibrant zest for life.  There wasn't a party she wasn't the life of or a dance floor she would leave untouched.  Linda's love, devotion, and loyalty to her family led her moral compass and guided her every action. She held her family most dear prioritizing those she loved most. Linda is survived by her three adoring and loving children, Jackie Douglas (John Douglas), Jennifer Reeves (John Reeves), and John Barnes III. She was the proud grandmother to her beloved five grandchildren: Lauren, Jack, and Jessica Reeves, as well as Meghan and Sean Douglas. She is also survived by her sister, Eileen Avagliano.
Linda's journey began January 24, 1942 in the Bronx, NY. She was the eldest daughter born to Louis and Annette Glass. She grew up, first, in a long line of cousins surrounded by a tight-knit family and treasured relatives.  She cherished her memories of growing up in the Bronx and spending her summers in Long Beach, NY.  Despite earning full scholarships to several colleges for her intellectual prowess, upon graduating high school Linda threw her hat into the work world and began her administrative and clerical career at Thatcher Glass.  At 19, Linda met the love of her life in Long Beach, John Barnes Jr.  They married in 1963, and moved from the Bronx to Flushing, Queens to begin their beautiful life together.  Linda and John went on to settle in Norwood, NJ in 1976 where they amassed many life long and cherished friends.  Linda worked for 35 years as the payroll administrator at IS 143 and then WHEELS in Washington Heights, NY. She loved her job and forged strong relations with her colleagues over the years.  Linda wholeheartedly embraced her life in Norwood and became actively involved in the school and her local community.  She participated in the Home School Association while her children attended Norwood Public School. In addition, she served on the Norwood Women's Club and participated in a variety of book clubs, as she was always a passionate reader.  She savored her time exercising and riding her bike on the boardwalk.  Linda was interested in politics, world events, and social justice.  She supported the arts and was an ardent supporter of Broadway.  She loved New York and frequented Broadway shows on a regular basis throughout her entire life.  She loved traveling, and in her retirement years, Linda traveled the world with her husband John, their cherished friends, and family. She was an active participant in her children and grandchildren's lives and took a front seat at their milestone events as well as their mundane day-to-day activities. She fervently believed that life was not a dress rehearsal and she lived according to that motto. 
Visitation is Sunday from 2-6 PM at Pizzi Funeral Home, 120 Paris Avenue, Northvale (201-767-3050). A funeral service will be held at the funeral home on Monday at 11 AM with interment to follow at George Washington Memorial Park, Paramus.
In lieu of flowers the family would like donations to be made to the Norwood American Legion John Barnes Jr. College Scholarship Fund in the name of Linda Barnes, 480 Broadway, Norwood, NJ 07648.
Rest in peace to an amazing woman and sweet soul.