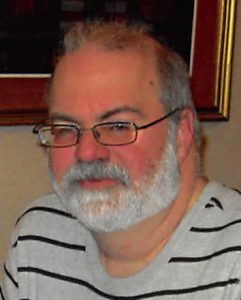 Frederick W. Reutlinger, 58, of Northvale, beloved son of the late Laura and William Reutlinger passed away peacefully on July 11, 2018.
Known to family and friends as Fred, he was born June 8, 1960.  He remained a lifelong resident of Northvale, graduating from Northern Valley Regional High School at Old Tappan in 1978.  Then attending Virginia Wesleyan University, graduating in 1983 with a bachelor's degree in Art.
Fred will forever be remembered as a kind soul who never forgot a birthday.
"He will wipe every pain and tear from their eyes" and there will be peace in heaven.
Funeral services were private.