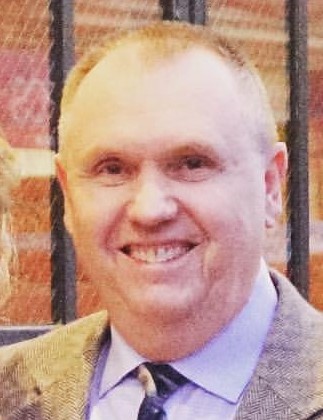 Joseph A. Carney, 60, passed away suddenly at his home in Warwick, NY on Saturday.  Born December 18, 1958 to Curtis and Annette Carney.  His is survived by his loving wife of 33 years, Jeanette (nee Biedebach), his daughter Jessica Carney, his step-daughters Darlene (Mike) Brown, Kimberly (James) Knight, his brothers and sisters Roger Carney, Maureen Italiano, Mary (Billy)Moncalieri,  Richard (deceased) Laurie Carney, Vincent (Sue) Carney, Robert (Karla) Carney, Janet (Pat) Meeuwissen, and Bernadette Carney, and his favorite little people who called him Pop Pop, Meg, Kate, Anna, Tyler, Tristan and Caylee, as well as his many nieces and nephews who he loved so much. 
Joe always had a smile on his face and was the funniest guy in the room. He was never at a loss for words and he could talk to anyone. He loved his family, worked hard, was a huge NY Giants fan and enjoyed being outdoors, especially going fishing and kayaking. He was a wonderful husband, father, grandfather, brother and friend.
Joe attended NVOT High School, graduated from R.E.T.S. Technical School and worked as a dedicated employee of Panasonic for 31 years.
Services will be held at Pizzi Funeral Home, 120 Paris Ave, Northvale from 4pm-8pm on Thursday and a funeral ceremony will be held at Pizzi Funeral Home at 11am on Friday.
In lieu of flowers donations can be made to Community2gether at PO Box 1270, Warwick, NY 10990.
www.pizzifuneralhome.com