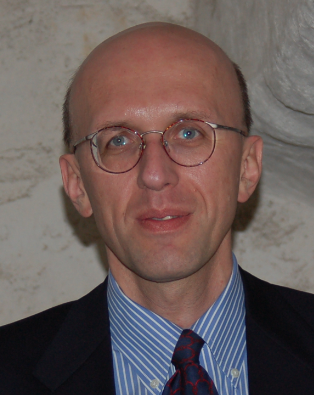 Gregor Pobor of River Vale, NJ, passed away on January 29, 2020 at age 60.
As an emergency room physician he touched many lives while always being kind and calm.
Gregor was born in Rijeka, Croatia (former Yugoslavia). His family left Yugoslavia when he was eleven years old. They moved to Boden, Sweden. His father Grgur Pobor was a ENT doctor and his mother Vlasta Sindik was a family doctor. In 1986 he earned an MD from the Karolinska Institute Faculty of Medicine where he graduated with honors. He also had a Ph.D. in molecular biology from Umeå University. From 1986 to 1989 he was a postdoctoral fellow at the MIT Center for Cancer Research, where he worked with a Nobel Prize laureate.
In 1987 he met the love of his life, his future wife, Carmen Teresa Villarreal at MIT. Teresa, originally from Mexico, was a graduate student at the Space Systems Lab. at MIT. Gregor and Teresa were married in June 1988 in Harvard, Massachusetts, where they left their wedding ceremony in a hot air balloon.
Gregor did his medical internship at Virginia Mason Medical Center in Seattle, WA and his medical residency in internal medicine at Cabrini Medical Center in New York City. He worked as an emergency room attending physician at Cabrini Medical Center (New York City), St. Clare´s Hospital (New York City), St. John´s Hospital (Far Rockaway, NY), Franklin Hospital (Valley Stream, NY), and Vassar Brothers Medical Center (Poughkeepsie, NY). But the position he held the longest and loved the most was at New York Presbyterian/Lawrence Hospital in Bronxville New York; he worked there from1996 to 2020.
Gregor lived a very international life. He was fluent in Croatian, Swedish, English, Spanish, and German. Gregor and Teresa traveled widely and wherever they went, Gregor always had his camera on hand.
In the U.S.,Gregor is survived by Teresa, his wife of 31 years, Carmen, his mother in law, many friends, and his dog Chica, whom he adored, as he did all his doggies. He leaves many dear friends and relatives in Croatia, Italy, Mexico, and Sweden.
A memorial mass has been postponed and will be held at a later date.
Following his wishes, Gregor is to be cremated and then buried in his hometown of Vrbnik in Croatia. The burial will be on Saturday April 4, 2020. Remarkably, Gregor and Teresa met on Saturday, April 4, 1987, in Cambridge, Massachusetts. So the circle of love of 33 years will be complete.
In lieu of flowers, donations in his memory may be made to St. Pius X Church. 268 Old Tappan Rd, Old Tappan, NJ 07675. The church's phone number is (201) 664-0913. And their website is https://stpiusxoldtappan.org
www.pizzifuneralhome.com