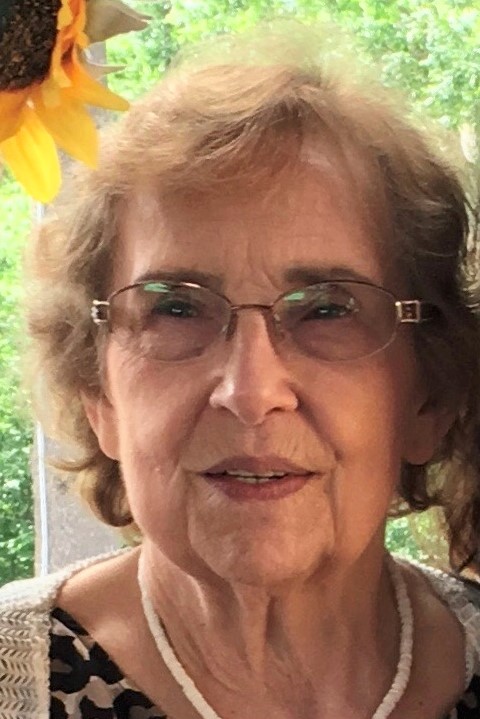 Cecelia R. Harlan, 87, died on February 5, 2020 at Thorpe Village in Sparkill, NY.  Cecelia was born April 21, 1932 in Nyack, NY, to George and Amelia (Havey) Lediger.  She grew up in Orangeburg, NY, and graduated from Congers High School, Congers, NY.
Cecelia spent her entire life as a loving wife and mother, caring for her children and grandchildren, as well as helping her many friends and neighbors. In her later years, she enjoyed spending time at the Thorpe Senior Center in Sparkill. She was a member of St. John the Baptist Church, the Catholic Daughters, Court St. Anne, and the VFW Ladies Auxiliary, all in Piermont, NY.
Cecelia is survived by two sons, Edward G. Harlan of Wesley Chapel, FL, Br. Michael Harlan, O.F.M., of St. Francis Friary, New York, NY; three daughters, Brenda (Robert) Caputi of Middletown, NY, Terri (Paul) Dertinger of Pearl River, NY, Clare (Paul) Starink of Tappan, NY, nine grandchildren, and three great-grandchildren. Cecelia is also survived by her son-in-law, Alex Tyszczenko of Chestnut Ridge, NY, sister-in-laws, Joan Lediger of Pearl River, NY, and Mary Clifford of Sparkill; several cousins, and many nieces and nephews.
In addition to her parents, Cecelia was predeceased by her beloved husband, Edward J. Harlan, her son, Kevin Harlan, daughter, Cecilia Tyszczenko, her sister Mary Van Zilen, and brother George Lediger.
The family will receive friends on Monday, February 10, 2020, from 2-4 and 7-9 pm at Pizzi Funeral Home, Northvale, NJ. A Mass of Christian Burial will be celebrated on Tuesday, February 11, 2020 at St. John the Baptist Church, Piermont, NY at 11 am, with burial to follow at Rockland Cemetery, Sparkill, NY.
In lieu of flowers, memorial donations may be made in Cecelia's name to the Dominican Sisters of Sparkill, Advancement Office, 175 Route 340, Sparkill, NY 10976, or the Franciscan Friars of Holy Name Province, Office of Development, 144 West 32nd Street, New York, NY 10001-3202.
www.pizzifuneralhome.com