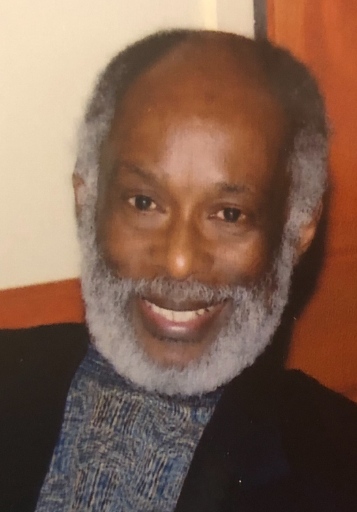 Wilbert Oswald Hemans, fondly known as "Bertie", was born on January 8, 1937 in Blue Mountain District, Manchester, Jamaica, West Indies. To parents David Henry Hemans, a successful farmer, and his wife Ida Beatrice Hemans, a homemaker. He was the beloved brother to his sister, Dolores Elizabeth "Dol" Hemans, whom he fiercely loved and protected.
He received his early education at Belfield Elementary School then attended Clarendon College. Upon graduation, he worked at Bauxite Mining Company, where he gained his first exposure to physics and chemistry. He migrated to the United States in 1963 where he attended Fordham University in New York while working at American Express. He then worked with Pfizer Pharmaceuticals, where he participated in the development of the nozzle NASA used for their rocket ships. After Pfizer relocated, Bert transitioned to Technicon, which was later acquired by Bayer Corporation, where he was a research scientist.
In 1967, he married Hillary Alwyn Graham, his wife of 53 years, whose union produced three beloved children, Wayne St. John, Tonya Dorothea and Kimberlynn Nanaesi.
Upon retirement, he and Hillary relocated to Miramar, Florida where he resided until his death. He spent his retirement years as a surrogate father and grandfather figure to extended family and new friends whom now mourn the loss of their "Uncle Bert".
A spiritual man, he would always start his day reading scripture and a devotional. He attended Christ the Rock Church in Cooper City.
Bertie loved life to the fullest. An avid sports enthusiast and a former athlete, Bertie loved tennis, bowling, fishing and soccer. He loved all genres of music and had an extensive collection of records.
Although we now mourn our loss, we can just imagine his joy being in the arms of our loving God and Savior and the host of angels. Sleep on now and take your rest Bertie. Continue to enjoy the heavenly music until we met again.
Bert is survived by his wife, Hillary Hemans, son Wayne Hemans and his wife Patricia, Tonya Hemans and Kimberlynn Hemans and her fiancé Marco Martinez; his sister, Dolores "Dol"; brother-in-law, Dr. Lascelve Graham, sister-in-law, Yvonne Graham, grandchildren Raymond, Rayvon, Adrian and Meghan; many cousins, other relatives and a host of friends, among them the Clarendon College brothers and sisters.
https://boxcast.tv/channel/wilbert-oswald-hemans-funeral-service-378587
www.pizzifuneralhome.com