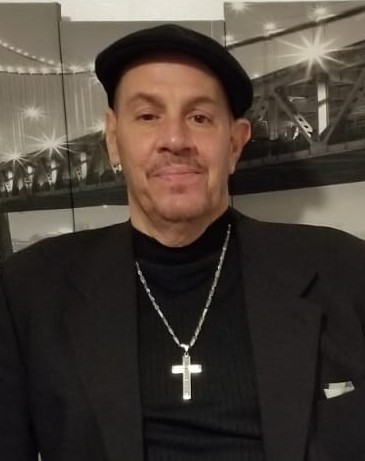 Jose Miguel Ortiz was born May 31, 1963. His mother Zunilda Ortiz and father Jose Ortiz both were married during the conception of Jose Miguel Ortiz.
Jose Ortiz was born in Manhattan New York and moved to 2254 Cedar Avenue in the Bronx when he 8 years old.
Jose Ortiz mother Zunilda Ortiz also raised his siblings Maria Adel Carmen Taylor and Ivan Kenneth Ortiz in the Bronx on Cedar Avenue. Jose Ortiz was the eldest of his siblings and the eldest grandchild.
Jose Ortiz attended public school P.S 96.Jose Ortiz went off to attend Junior High School P.S 137. He then pursued his continuous education at Roosevelt High School in the Bronx.
Jose Ortiz meet a young lady named Suzzette Thomas at the age of 17 years old. On June 19, 1982 they welcomed their first born Shanequa Shanta Ortiz. The following year on October 25, 1983 they welcomed their second daughter Tiesha Laquan Ortiz.
Jose Ortiz became a uncle of two nieces Tabitha Taylor (1983), Shaenna Taylor (1990) and one nephew Kirt Taylor (1985). His niece Tabitha Taylor had three children Keonna M. Jennings (2000), Sharell N. Jennings (2004) and her son Tarell A. Jennings Jr(2008). Jose Ortiz brother Ivan Kenneth Ortiz married his wife Beth Ortiz making her the only sister-in-law to Jose Ortiz.
On April 8, 2013 his daughter Shanequa Ortiz gave birth to his only grandchild Joshua Brandon Ortiz. Jose Ortiz spent most of his adulthood living on Davidson Avenue in the Bronx. In the fall of 2019, Jose Ortiz moved upstate New York.
Jose Ortiz was diagnosed with COVID-19 January 2021 where he was rushed to Montiforie Nyack Hospital. On February 9, 2021 God called his son Jose Ortiz to join him in his kingdom. Jose Ortiz leaves behind two daughters Shanequa Shanta Ortiz and Tiesha Laquan Ortiz, a grandson Joshua Brandon Ortiz, a mother Zunelda Ortiz, a father Jose Ortiz, a sister Maria Adel Carmen Ortiz, a brother Ivan Kenneth Ortiz, four nieces Tabatha Taylor, Shaenna Taylor, Keonna Jennings and Sharell Jennings, two nephews Kirt Taylor and Tarell Jennings Jr.
"For since death came through a man, the resurrection of the dead comes also through a man. For as in Adam all die, so in Christ all will be made alive."
-1 Corinthians 15:21-22