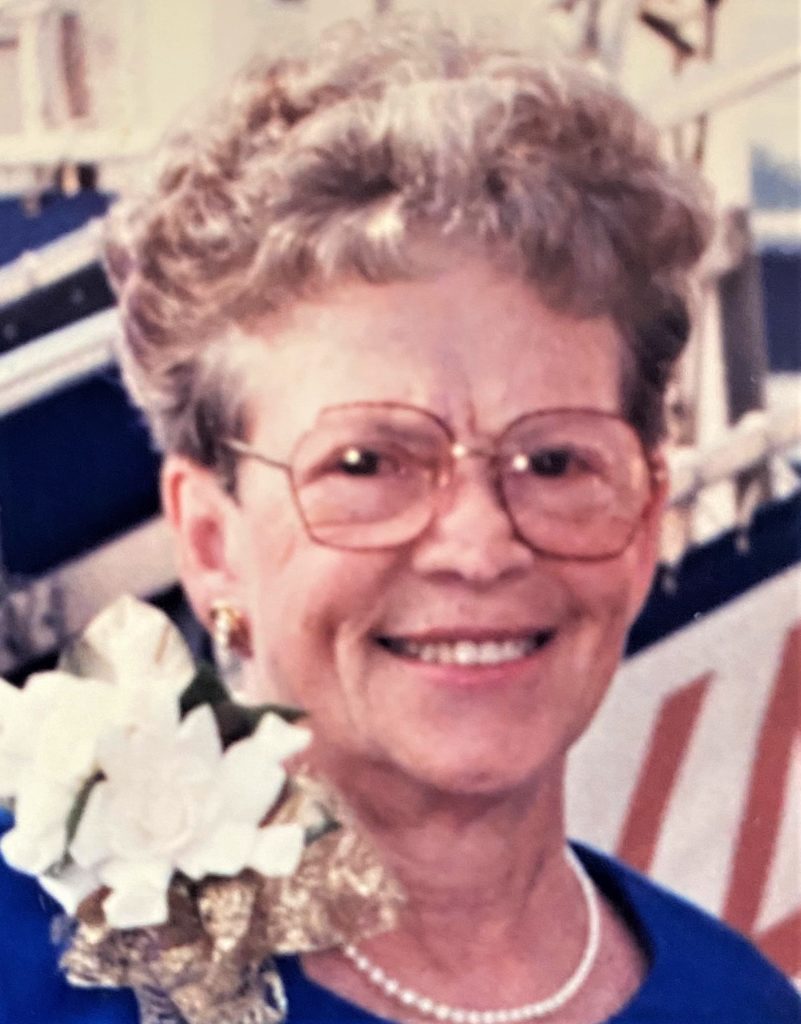 Eleanor Grace Ludwig (nee Devine) of Norwood, NJ passed away peacefully in her home on February 24, 2021. She was born in Niagara Falls, New York. Beloved wife of the late (2009) Henry F. Ludwig for 61 years. Devoted mother of Edward Ludwig and wife Kathleen of Naples, FL, Ann Marie Ludwig of Norwood, NJ, James Ludwig and wife Jean of Milton, DE, Joseph Ludwig and wife Christine of Oak Hill, FL, Daniel Ludwig and wife Cindy of Norwood, NJ. Loving grandmother of Michael Ludwig and wife Julia, Kevin Ludwig and wife Kerry, Joseph and Danielle Ludwig and Kaitlin Clark. Loving great-grand mother of Poppy, Dylan, and Skylar Ludwig.
She is predeceased by her parents, Joseph and Ella (Porter) Devine and brothers, Edward and Joseph Devine.
Eleanor grew up in the Bronx, NY. After graduating high school, she went to business school and worked for Mutual Life Insurance. In 1953, she and her husband Henry built a home in the "country" and resided in Norwood, NJ, ever since. She was a faithful friend and neighbor.
She worked as a Norwood school crossing guard for over 32 years; a job she took great pleasure in, having many treasured conversations while watching the families grow during her tenure. She also worked for many years as a member of the PTA, the Ladies Auxiliary of the Norwood Fire department and a parishioner of the Immaculate Conception Church.
She cherished spending quality family time at the beach, as well as in her backyard swimming pool.
Eleanor was an excellent cook and enjoyed sharing meals with her family and friends.
She was devoted to her family and supported each of her children as they matured and they were blessed with her love. She and Henry loved to dance and attend special gatherings and celebrations.
Eleanor was always there for family and friends with her beautiful smile and kind way. She will be greatly missed by all who knew her. She is at peace with her Lord.
The family plans to hold a service to celebrate Eleanor's life on a future date.
In lieu of flowers, memorial contributions may be made to the Norwood Food Pantry located at the Church of the Holy Communion, Norwood NJ. www.thechurchoftheholycommunion.com