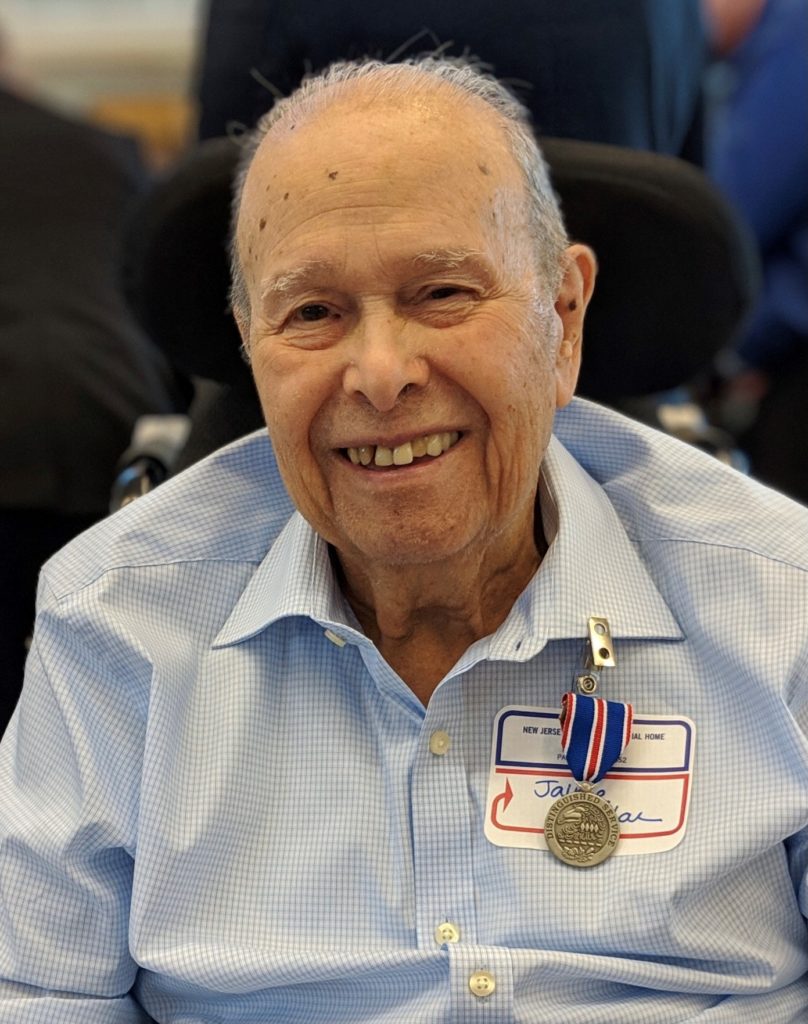 Our beloved "Jimmy" Jaime Cuellar was born on August 28, 1922 in Honduras, Central America, and ascended into heaven on Thursday, April 8, 2021 at the NJ Veterans Memorial Home in Paramus, NJ. Upon his arrival to the United States of America, he joined the armed forces and established a 50-year longevity with them. He became a Merchant Marine, and that's how he met his cherished wife when he travelled to Cuba. They arrived in the United States of America in 1960. His last place of residency was Hillsdale, NJ. He is survived by his cherished wife Helia R. Cuellar, and his daughters: Lourdes C. Salazar, Maria E. Cedeño, Inais Vazquez, and he was predeceased by his son, Carlos D. Cuellar in 1995. He was a loving and devoted husband, father, and grandfather to eleven grandchildren, and sixteen greatgrandchildren. His love, compassion, and generosity will live in our hearts forever.
A graveside service will be held on Monday, April 12, 2021 at 11:00 AM at the Northern New Jersey Veterans Memorial Cemetery, 75 N. Church Road, Sparta, NJ 07871.
In lieu of flowers, donations in Jimmy's memory may be made to the Alzheimer's Association, www.alz.org.
www.pizzifuneralhome.com