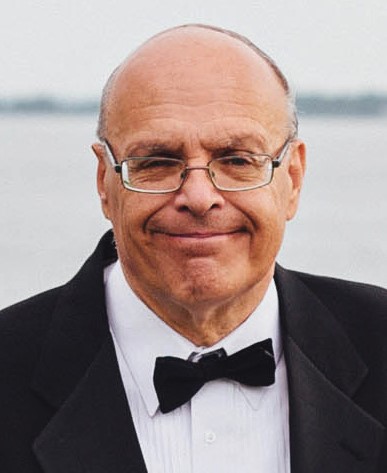 Garry Leo Lazarewicz, 72, of Northvale, passed away on Tuesday, April 6, 2021. He was the beloved uncle of Mark Svevar and his wife Ashley of Charlestown, MA; Lynn Svevar and her fiancé Peter Canigiani of Port Washington, NY; and Grace Accardi of Newark, NJ. Proud great-uncle of Vivienne Svevar of Charlestown, MA. Brother of Deborah Svevar of San Antonio, TX. Also survived by many other loving friends and extended relatives.
Garry was born to Leo and Margaret Lazarewicz on December 20, 1948 in Queens, NY. He grew up in Middle Village, graduating from Christ the King High School in 1966. He studied business administration, earning a bachelor's degree from Baruch College in 1971 and later a master's. Garry lived in Edgewater, NJ before settling in Northvale in 1979.
Following a distinguished career in the IT industry, Garry retired in 2015. He had most recently served as Vice President of IS and Chairman of the Security Committee at Infocrossing, Inc. in Leonia, NJ. There, he was responsible for the development and support of internal systems and customer applications, integration projects with the global parent company, and corporate security. Garry joined Infocrossing in 1995 upon the acquisition of MCC Corporation where he was Vice President of Corporate Research and Development. At MCC, he directly supported the company's largest client, a multi-billion dollar Japanese transportation company. Prior to joining MCC, Garry was Director of MIS for Global Terminal and Container Services.
A lifelong sports fan, Garry embraced the free time that retirement afforded him by attending countless high school, college, and professional events. He was especially fond of horse racing and the Yankees, though he also indulged niece Lynn's preference for the Mets. He enjoyed dining out, film, and conversation. His trusty Fitbit tallied many long walks in pursuit of 2,500 miles each year—a goal Garry handily exceeded. Above all, Garry was generous and kind, always ready to help family and friends in any way he could.
Visiting hours Friday, April 16, 2021 from 6:00-8:00 p.m. at Pizzi Funeral Home, 120 Paris Avenue, Northvale, NJ (201-767-3050). Burial will be Saturday, April 17, 2021 at 11 AM at St. John's Cemetery, Queens, NY.
www.pizzifuneralhome.com