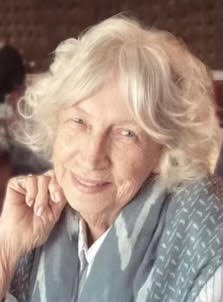 Joan H. Guthrie (nee Zanker), 90, of Norwood, passed away on Monday, October 25, 2021. Beloved wife of the late Roger. Loving mother of Robin and his late wife Linda and Randy. Cherished grandmother of Ryan (Bridget), Brielle (Rickey), Keith (Julia) and Brandi (Nick). Adored great-grandmother of Cole, Vivian, Audrey, Parker, Marlie, Jude and Mary.
Joan was a senior clerk for the County of Rockland for over 30 years before retiring. She was an active member of the Woman's Club of Norwood-Northvale, the Northvale Golden Agers and the Senior Center. Joan will be remembered for her love of family, great sense of humor and bright smile.
Visitation will be on Saturday, October 30, 2021 from 11 AM to 1 PM at Pizzi Funeral Home, 120 Paris Ave, Northvale (201-767-3050).
In lieu of flowers, donations in Joan's memory may be made to the Woman's Club of Norwood-Northvale, 180 High St., Northvale, NJ 07647.
www.pizzifuneralhome.com