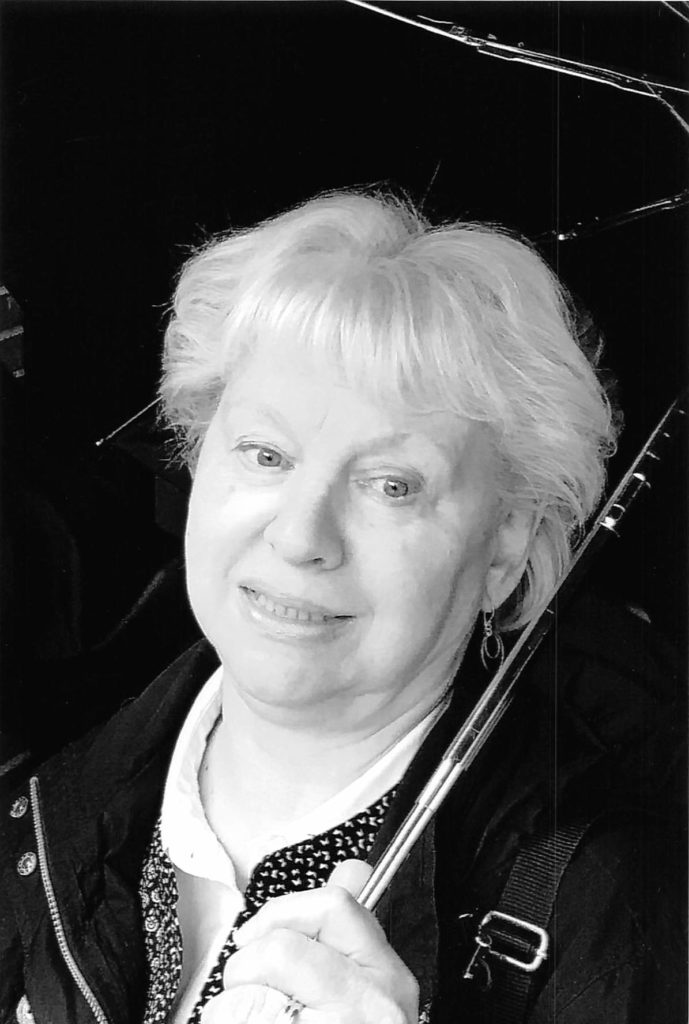 Dianna Stilling, 77, of Haworth, New Jersey passed away on November 3, 2021.
Dianna (Diane) was born in Brooklyn, New York on July 13, 1944. She and her younger sister Patricia were raised by their parents, Helen and Stanley Ciecierski, in the Polish neighborhood of Greenpoint surrounded by an extended family of aunts , uncles, grandparents, and cousins, and shops that sold Kielbasa and Babka. She went to middle school and high school in Brooklyn, developed an interest in art and fashion, and attended classes at the High School of Art and Design in Manhattan. She loved drawing, watercolors, and pastels.
After finishing high school, she took a job at Eastern Airlines, which kindled her love of travel.  She went to Peru, Chile, Argentina, and Uruguay with her friends, and Puerto Rico with her parents. At Eastern Airlines she met her Husband, Paul Stilling, a travel agent. To him, Dianna was the pretty girl across the room. They were married at Saint Anthony's Church in Greenpoint on August 18, 1968 (the reception was legendary). Dianna and Paul were curious and adventurous and traveled the world together, first to Rome, and then, over the next five decades, to Britain, Ireland, France, Italy (four times), Spain, Gibraltar, Sweden, Finland, Estonia, Russia, Hungary, Czech Republic, Germany, Netherlands, Austria, Switzerland, Canada, Mexico, Bahamas, Puerto Rico, Jamaica, US Virgin Islands, Bermuda, Egypt, United Arab Emirates, and all over the U.S. (They loved the Southwest.)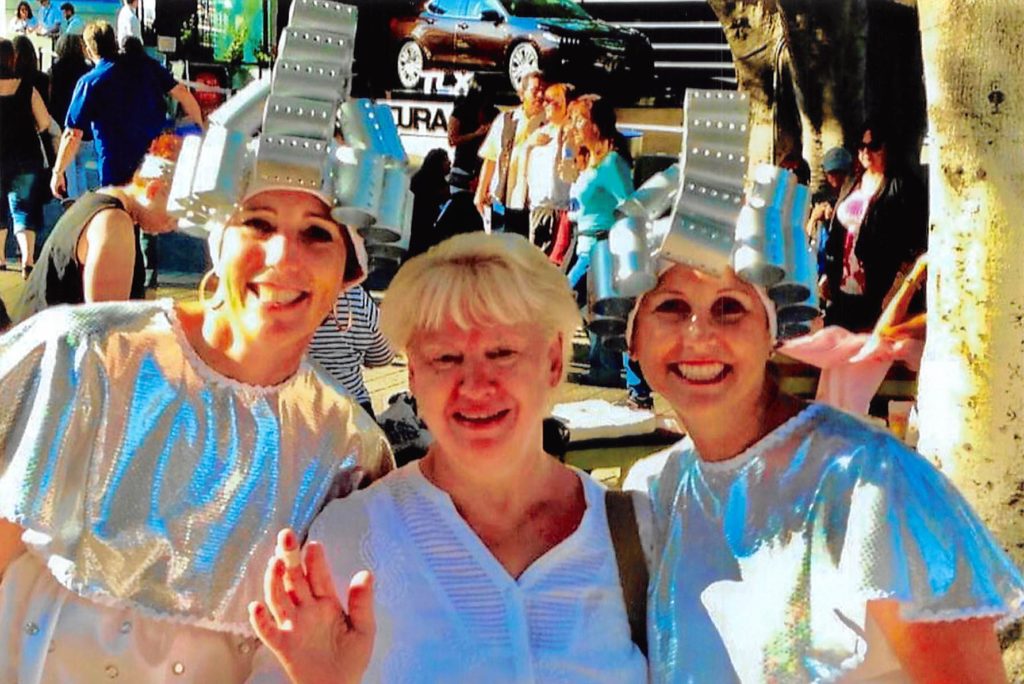 Dianna and Paul lived in Queens, Brooklyn, and Yonkers. They moved to the little suburban town of Haworth in 1981, where they raised two sons, Thomas and Robert. In Haworth, Dianna packed lunches, made dinner, took the kids to school and music lessons, sewed suits and amazing Halloween costumes (Kermit the Frog, Dracula), and listened patiently as everyone practiced piano, clarinet, and violin. She went back to work at the AAA Auto Club of Oradell. There, Dianna worked as an auto travel counselor for thirty years making TripTiks and helping thousands of customers get where they needed to go, even the grouchy ones. She read who knows how many paperback novels (she liked spy novels and mysteries), enjoyed lunches with her friends from the office and looked forward to their yearly trip to see the tree at Rockefeller Center.
She enjoyed going to concerts and shows and museums and restaurants with Paul and her family. She was a good sport at the opera. Her sons went off to college at Indiana University and Yale, and she always wanted to visit and see any new place they moved to. She still bought enough groceries to feed an army and fed her sons when they came home. She loved the movie Grease and had a wonderful time seeing the film with her family at the Hollywood Bowl in Los Angeles for her 70th birthday.
After Dianna and Paul retired, they lived a quiet, simple life at home. They had their little routines. They discovered all the beautiful parks and lookouts along the Hudson. She loved going with Paul to the State Line Park, Hamilton Park, and Ross Dock Park. She and Paul would take their binoculars and gaze out over the Hudson at New York, the trains, the bridges, and the Manhattan skyline. She enjoyed her walks around Cooper's Pond in Bergenfield, and texted pictures of ducks and scenery and her husband to her children, who sent back pictures of where they were traveling and what they were up to. She recorded and watched her favorite shows with Paul, and loved to do her puzzles. After too much time apart during the pandemic, and many phone calls home, her sons Tom and Robert were grateful to be able to visit and spend time with their parents again, though that time is never enough.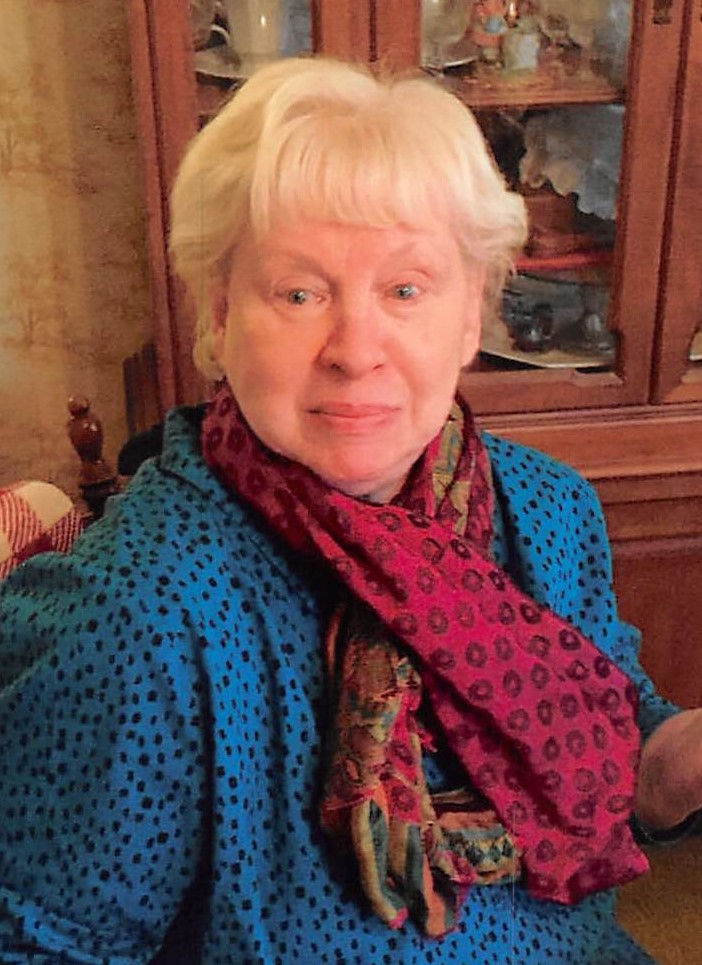 Dianna and Paul spent fifty-three years together. They were each other's worlds. On her desk she left a favorite puzzle of a Van Gogh seascape, two-thirds done. She was our mom, our dearest Dianna, our Amish momish who didn't know which remote to use. She was funny, smart, creative, and we love her and miss her so much. She is survived by her husband, Paul, her son Thomas, his partner Jason, their puppy Murphy, and her son Robert. A small, private service for family will be held at the Pizzi Funeral Home in Northvale, NJ on Friday, November 12. In lieu of flowers, the family asks that donations be made to the American Heart Association.
https://www.heart.org/?form=donate&s_src=21U5W1AEMG&s_subsrc=evg_sem&gclid=Cj0KCQiA-K2MBhC-ARIsAMtLKRtyv6rbFQ7QawEEHguyYfRv1haDLGe19KcKlGtvHPukXH60w7maKNEaAjY6EALw_wcB&gclsrc=aw.ds