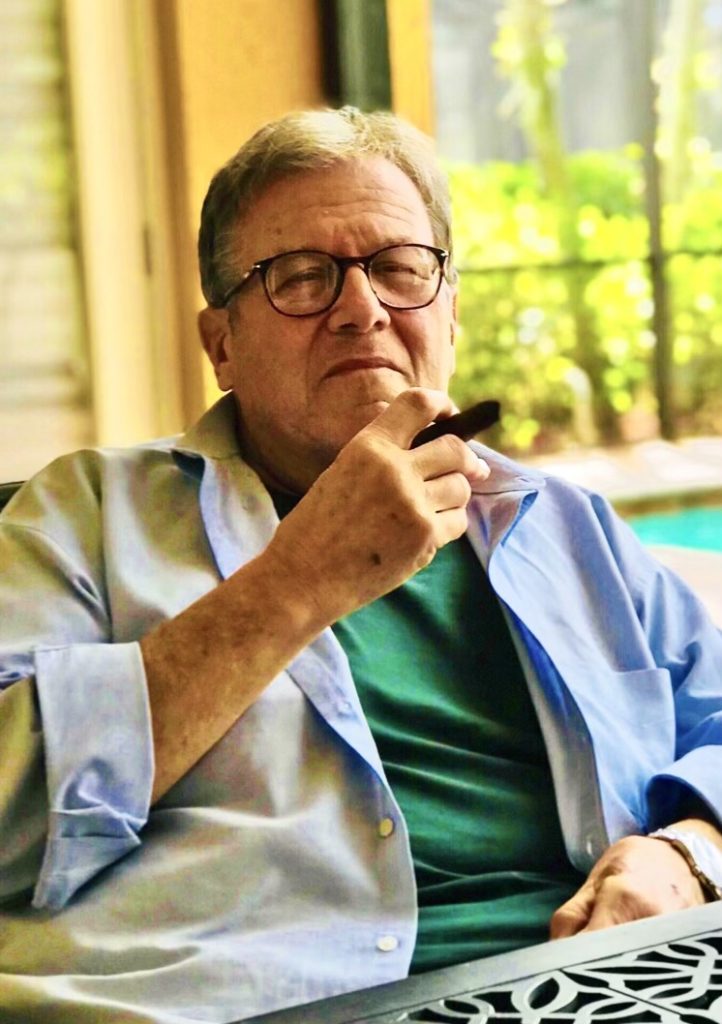 Theodore "Ted" Gershon of Princeton Junction, husband, father of three, and grandfather to seven, passed away on Saturday, January 1, at the age of 76. Born and raised in New Brunswick, Ted had a lifelong commitment to public education, a great knowledge of music, a strong commitment to family, and an unrivaled gift for storytelling.
Ted's mother helped run one of the most popular restaurants in New Jersey in the 1950's and 60's, where early on, Ted was introduced to countless colorful figures. Ted and his sister Diane benefited growing up- and later in adulthood- from uncles, aunts and cousins rich in humor. With a father who was an accomplished professional musician and fellow drummer, Ted was working professionally as a musician while still a student at New Brunswick High School. He continued to play countless jobs as he worked his way through Jersey City State College and then, as a graduate student at Rutgers. He married the love of his life, Kathy, in August of 1969, and welcomed sons Brian, Michael and Jason thereafter.
Early in his career, Ted taught students with special needs.Inspired to be an advocate for students, Ted accepted a position as Deputy Assistant Commissioner of Education for the New Jersey Department of Education, where he made great contributions to workforce development, improving career opportunities for students with disabilities, and the education of prison inmates.
After leaving the State, Ted worked in various administrative roles in education before accepting a position at Columbia University. At Columbia University, he served as Associate Vice President, Special Advisor, Workforce Development. He continued to consult on education and workforce development issues until the last weeks of his life. This tied in to one of Ted's other great passions: politics. Ted was active in the Democratic Party throughout his life, attending several presidential conventions. He combined his passion for politics and education by working with Democratic office holders on the state and national level to better serve the educational needs of underserved communities. His counsel was eagerly sought -Ted advised members of Congress, served as an educational consultant to the White House Empowerment Zone Task Force, and advised nonprofit organizations on educational issues.
Ted and Kathy had a diverse circle of friends, ranging from ones they had known for decades to ones they met in the last year of Ted's life.  One of his greatest passions was spending time withhis sons and seven grandsons – Evan, Eric, Peter, Joseph, Daniel, Jeffrey and James.  Ted was often found in his yard, surrounded by family and friends, telling colorful stories, sharing insights on politics and smoking a cigar.  Long meals at Ted and Kathy's house always featured amazing food and great laughs.
Visiting hours will be on Wednesday, January 5, 2022 from 11 AM to 12 Noon. A funeral service will be held at 12 with burial to follow at Tappan Cemetery, Tappan, NY.
Donations in his memory may be made to:
West Windsor Fire & EMS, 271 Clarksville Road, PO Box #38, West Windsor, NJ 08550, Attention: Chief Lynch
Mercer Street Friends, 151 Mercer Street, Trenton, NJ 08611 (www.mercerstreetfriends.org)