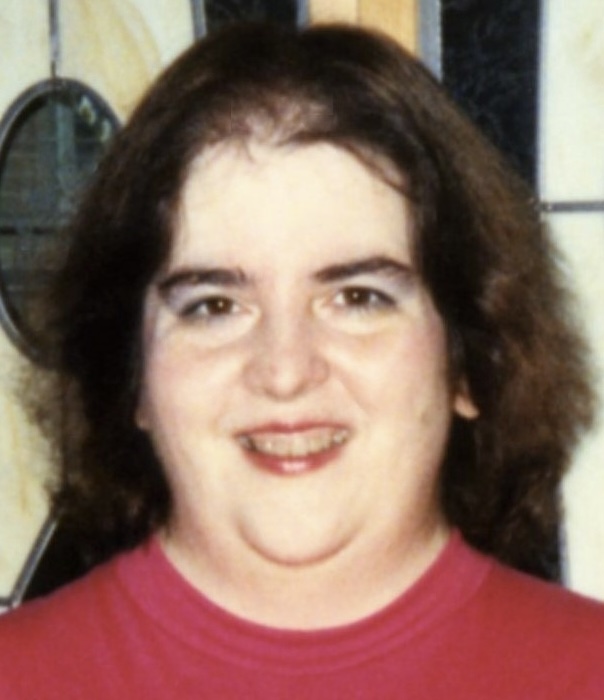 Anne Marie Swisher (nee Shapter) formerly of Northvale NJ,passed from this life into the presence of her Lord on Friday,January 20, 2023 at Fort Bayard Medical Center, Santa ClaraNM, she was 65.
Anne was born on December 1, 1957 to Peter and Catherine Shapter in San Diego CA. The youngest of four children, the tender-hearted one, the girl who loved all things kittens and puppies, babies, the color blue, needlepoint, Carman the singer, the music of the Monkees, her family, her life-long friends, and above all her God.
A graduate of St Anthony's School in Northvale NJ, and Rosary Academy in Sparkill NY, Anne went on to a career in retail where her patience, gentle-spirit, and skill set were used to their fullest potential in customer service. Fondest of all were her years at K-Mart in Closter NJ.
Most of Anne's life was spent in Northvale, and though the past 22 years were in New Mexico, Northvale is the place where her heart remained and still resides…the town, the people, and the memories.
She was an active member of Pascack Bible Church in HillsdaleNJ, and Community Gospel Church in Northvale NJ.
Anne was preceded in death by her husband Matthew Swisher, her parents Peter and Catherine Shapter, her brother-in-law Joseph Chiafulio, her brother Peter Shapter, and sister-in-law Bettye Shapter.
She was dearly loved and cherished and her memory lives on through her sisters Joan Chiafulio of Bowie MD, and Mary Johnston (Curtis Sr) of Fort Mill SC, her seven nieces and nephews Maria Hildebrand (Tony), Heather Stevenson (Darren), Michael Chiafulio (Michelle), Curtis Johnston Jr (Carol), Blake Birdsong-Smith (Josh), Matthew Shapter (Amber), Joshua Johnston (Jaclyn), her fifteen great-nieces and great-nephews, her one great-great-niece, as well as her step-children Nellene Ackerman, Kay Brick, Chris Van de loo, Matt Swisher, and Nathan Swisher.
Interment will be at Gate of Heaven Cemetery in HawthorneNY. A family Memorial Service will take place at a later date.
In lieu of flowers, donations in Anne's memory may be made to:
Silver City Gospel Mission, PO Box 5198, Silver City NM 88062
"Blessed are the pure in heart, for they shall see God." Matthew 5:8