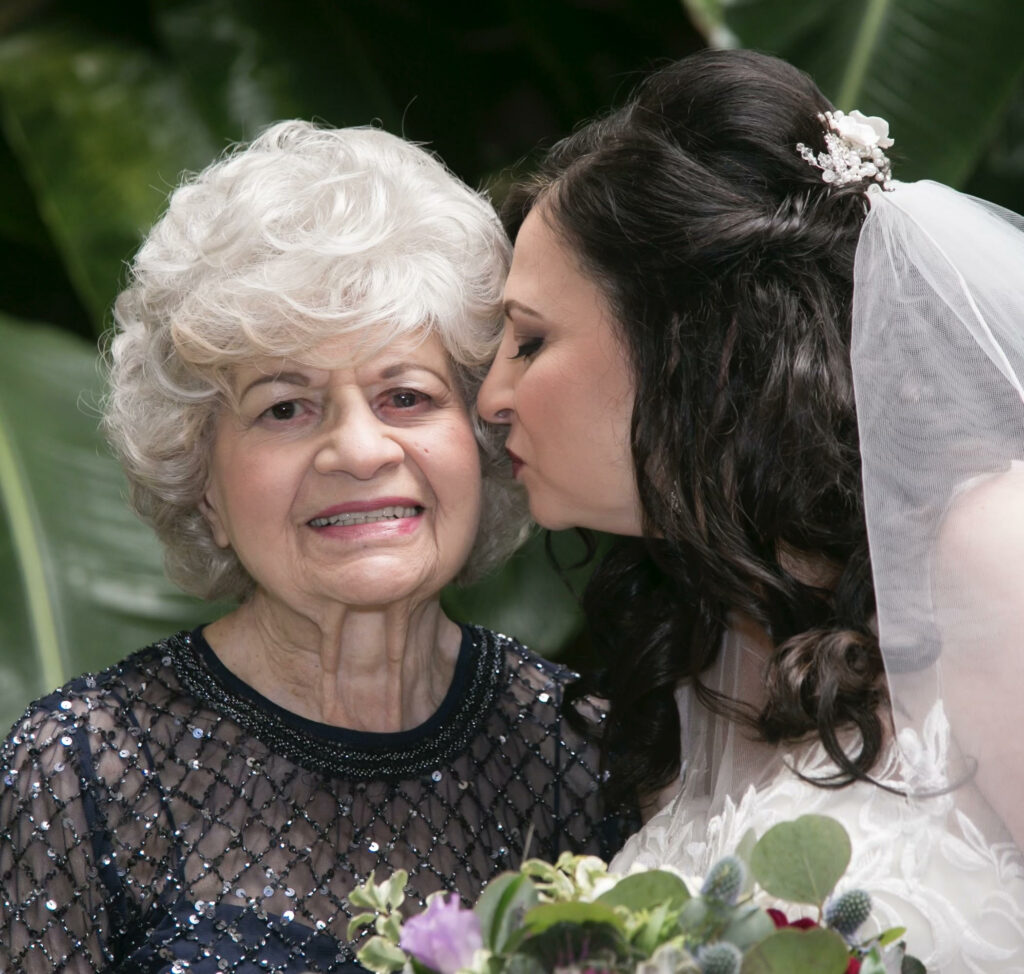 Inez Irma Vinelli
1927-2023
Inez Irma Vinelli nėe Mattiaccio, passed away peacefully at home in Las Vegas, NV on Wednesday, May 10, 2023 in the company of Laura, Ron and devoted son-in-law Kurt Graf. Beloved mother of Richard Vinelli (Maryanne), Ronald Vinelli (Jacki), Laura Vinelli-Graf (Kurt) and the late Robert Vinelli (late Anna) and Michael Vinelli (Gloria). Proud grandmother of Dana Spohler, Michelle Harm, Gary and Robert Vinelli, Vince Sal and Ross Valenza, John and Lauren Mascolo, Danielle Iacovino and Anthony and Christopher Vinelli. 
Born in New York City and raised in the Bronx, Inez was the youngest of five children, the only daughter of Lauretta Menna and Antonio Mattiaccio, immigrants from the province of Campobasso, Italy. Inez was deeply devoted to her parents. She was a lover of all animals, especially her dog Lulu. She was an elegant ballroom dancer and could make any dance partner look great on the dance floor. Throughout her long and blessed life, Inez remained close with her four brothers, their families, and with an extended family of 14 aunts and uncles and 34 cousins.
Inez knew tragedy when illness took her first husband, Joseph Wasp, soon after their marriage. Inez recovered and made a new start in 1956 when she married Michael Vinelli, a machinist with Sperry Gyroscope. In 1964, the Vinelli homestead moved to Tappan, NY where, both Michael and Inez owned and operated Vinelli's Restaurant and Pizzeria. Michael later had a vending business until his death in 1990.
Thanks to Inez' warm, welcoming nature and her excellence as a host, chef and baker, for half a century Inez' home in Tappan was a magnet for her family and the good friends she made in Rockland.
In 2020, Inez relocated to Las Vegas to be with Laura and Kurt who cared for her with the same sort of affection and care that Inez gave her family over the course of a long, giving life. She will be sorely missed.
Visiting hours are Thursday, May 18, 2023 from 3-7 PM at Pizzi FuneralHome, 120 Paris Avenue, Northvale, NJ 07647.
Funeral procession from the funeral home on Friday, May 19, 2023 at 10 AM with entombment at Ferncliff Cemetery, 280 Secor Road, Hartsdale, NY 10530.