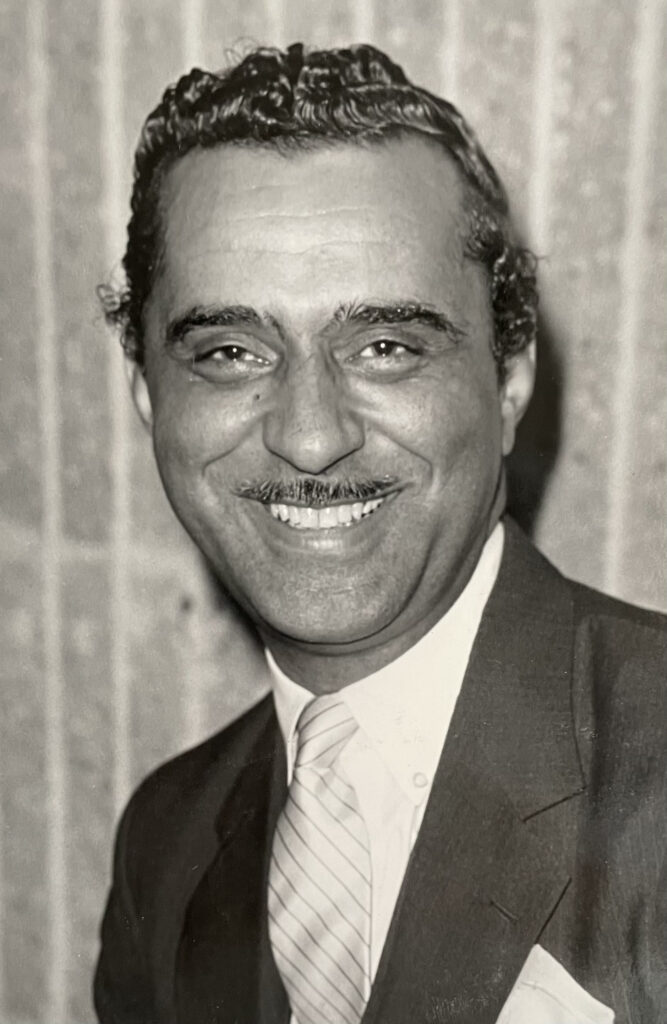 December 4, 1935 – July 25, 2023
William "Bill" Porter, affectionately known to his family and friends as "Chick", born
December 4th, 1935 at St. Mary's Hospital in Brooklyn, NY as the seventh of twelve
children to parents James Edward and Isabel Porter.
He attended New York City public schools and was a graduate of New York University
and the University of Illinois. Following a family tradition of military service, Bill
enlisted in the US Navy. Upon graduating from basic training as the sailor with the
highest grade point average, he received the Honorman award recognizing his academic
excellence and leadership skills.
In 1954 Bill was assigned to the Quartermaster training school and graduated number
three in his class. He was very proud to have served as the captain of his ship's basketball
team winning the Auxiliary Fleet Championship.
In December of 1956, Bill joined Citibank as a part-time mail room messenger while still
completing his college degree. In 1958 he became a full-time employee working at the
World's Fair branch until the branch's closing in 1964. He then went on to spearhead
the bank's management training program serving several branches as the Operations
Officer followed by Branch Manager, Assistant Vice President and ultimately Vice
President. Bill was the first African American to manage Midtown Manhattan and Wall
Street branches as Vice President.
In November of 1981 he moved on from his post at Citibank to become the President and
Chief Executive Officer of Municipal Credit Union. At the time MCU had only one
branch, 10 employees and 99 million dollars in assets. When he retired 25 years later
MCU had 10 branches, 500 employees, several hundred ATM locations and 1.4 billion
dollars in assets.
In addition to his numerous professional accolades Bill was a faithful parishioner at Saint
Anthony's Catholic Church in Nanuet, NY. He was widely known as an outstanding
orator whose powerful voice grasped the attention of those in his presence. Bill was a fan
of all sports, particularly tennis, golf and bowling. Moreover he was the ultimate New
York sports fan and was ever grateful to witness each New York team win a
championship during his lifetime. His love for the New York Knickerbockers was
unparalleled. As a long-standing season ticket holder you could find him in Section 119
Row E donning vintage orange and blue. The New York Knicks even honored him at
center court to recognize his loyalty and tenure.
Above all Bill adored his family. He lived for his daily phone calls with his daughter
Carole and daily visits with his son Rashid. He spoke fondly of his grandchildren's
accomplishments. Bill's love for his wife Marianna was undeniable. They traveled the
world together, some of his favorite locations being Hawaii, Alaska, South Africa and
Asia. As a devout Catholic, visiting the Vatican was the pinnacle of his European travels.
Bill was known to frequent the Caribbean where he and his wife hosted the biannual
"Cruising With The Porters" family reunions, most recently just 2 weeks before his
passing in July 2023.
He leaves to mourn his wife Marianna, daughter Carole Ann (Gerard), son Rashid,
daughter-in-law Lisette, grandchildren Christina, Gene, Christopher, Aminah, Samiyah,
Ahmad, Aza, and great-grandchild Curtis Gene. Sisters Florence (Gerard) Spooner,
Margaret (Henry) Porter, Patricia (Leon) Cooke, and a host of nieces, nephews and
friends.
He is predeceased by his son Gene, siblings James, Robert, Charles, Louella Gordon,
George, Isabel Lewis, John, and Matthew.
Bill received numerous awards in his lifetime for his various achievements.
Below is a list of awards and affiliations he was particularly proud of.
Awards and Commendations
Credit Union Executive Society Hall of Fame
AACUC Peter Crear Lifetime Achievement Award
Commissioner's Award City Workers Basketball League Board of Directors
Recognition Award
Superintendent of NY State Banking Dept. Citation and Resolution
Harlem YMCA "Black Achievers in Industry"
District Council 37 Women's Committee Special Award
Omega Psi Phi Outstanding Citizen of the Year
Men's Caucus – Brooklyn Community Awards
International Dynamic Educational Association Man of the Year
The Central Brooklyn Partnership
Boy Scouts of America Award
NYC Partnership Summer Program Award
Central Baptist Church Achievement
Mid Manhattan NAACP Humanitarian
Certificate of Appreciation Enrico Fermi Junior High School
Affiliations and Memberships
Chairman's Club Credit Union Executive Society
American Management Association
New York University Alumni Association
Former Treasurer Bed-Stuy Chamber of Commerce
Former Chairman Bed-Stuy Boy Scouts of American and the Gordon Institute
Visitation is Monday, July 31, 2023 from 4-8 PM at Pizzi Funeral Home, 120 Paris Avenue, Northvale, NJ. A Funeral Mass will be celebrated on Tuesday, August 1, 2023 at 10 AM at St. Anthony's RC Church, 36 West Nyack Road, Nanuet, NY with interment to follow at St. Anthony's Cemetery.
The family will share memories on Monday at 6:15 and they can be viewed through the livestream link below:
https://boxcast.tv/channel/william-porter-livestream-family-memories-aqfd497btdr86j0quulb
In lieu of flowers, donations in Bill's memory may be made to St. Jude's Children's Research Hospital, www.stjude.org.
www.pizzifuneralhome.com