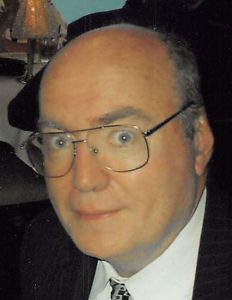 John A. Wenston, 68, of Cresskill passed away on April 15.  Beloved husband of 26 years of Carol (Tobia).  John is also survived by his children Lisa Remo, Jenny Novack and Jeffrey Novack and his 5 grandchildren: Penelope, Riley, Madison, Buddy & Greta.  John is also survived by his brothers Paul and Thomas and his sister Margaret. He is predeceased by his brother William and his parents Robert and Joyce.
John graduated from Yale University and retired from Pfizer Pharmaceuticals. One of his favorite pastimes was watching the Pittsburgh Steelers (his hometown) while snacking on peanut butter ice cream.
His children lovingly referred to him as Honey and later Grandpa Honey by his grandchildren. He was a kind and gentle soul who loved his family and will be missed by all who knew him.
Visitation will be at Pizzi Funeral Home, 120 Paris Ave, Northvale (201-767-3050) on Wednesday from 4-8 PM. A Funeral Service will be held at the funeral home on Thursday at 11 AM with interment to follow at Rockland Cemetery, Sparkill, NY.
www.pizzifuneralhome.com