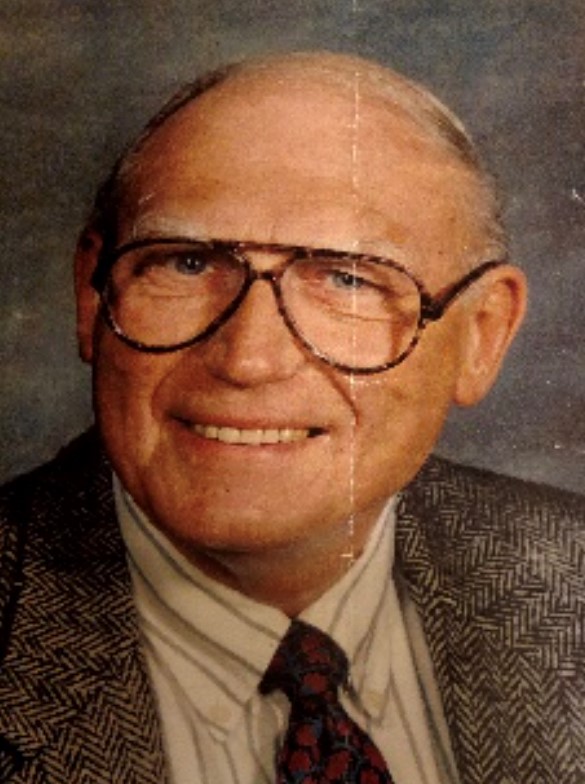 Donald L, Tripp,age 89.
Don passed away after complications from pneumonia on December 30, 2018. Don was born in Jackson, Michigan to Doris and Carl Tripp in 1929.
He is survived by daughter Julie (John), sons Steven and Peter, grandsons Aleksander, Thor, Sam, and Torvald and one great grandson, Orion. He is predeceased by his parents, and one son Edward.
After high school he served as an officer in the Naval Reserve, worked as a radar operator in CIC and spent time during his service in Santiago, Cuba.
On a family friend's suggestion who recognized Don's artistic talent, he applied to and was accepted at Pratt College of Design in NYC. While at Pratt, Don met and married Anne Damhaug, with whom he had four children. He graduated with a Bachelors of Industrial Design degree, and went on to work for Dumont Labs, and then to work for ITT when they were in charge of the Strategic Air Command defense Program data display group. After the Cuban missile crisis Don designed mobile fire training simulators for the Forestry Department. In 1965 Don and his family moved to Pittsburgh to work on the Gettysburg Centennial Museum. He also worked on railroad museums, an information center for 3 Mile Island, and several historical displays for museums. He designed displays for air shows in Paris and England, as well as doing exhibits for Grumman Aeronautics on the F-18.
His last job was working as an exhibit designer in Northvale, NJ where he worked with many different companies like Mercedes Benz, Volvo Peugeot, Ortho Pharmaceutical and many others. Don was a very gifted artist and enjoyed sharing his gift with others. One of the mediums he enjoyed working in was watercolors, and he did several series of beautiful watercolor scenes. He also did many pictures of residences that hang in several NJ homes as a testament to his legacy.
Don Tripp never met a stranger, he was a friend to all. His kindness and compassion were legendary, and even when he was in pain he always wanted to know how you were, before taking care of himself. He hated to impose on anyone. He loved science and science fiction. He also took pictures of every family event, and now the family has a chronological history in pictures. Don loved animals and was compassionate to all creatures big and small. He would call his friends to check on them, especially those that were isolated, sometimes the only phone call they would get.
Don was a member of the Presbyterian Church in Norwood, and sang in the choir, and developed many wonderful friendships over the years. Don will be sorely missed by his family and friends.
A memorial service to be held on January 12th, 2019 at Presbyterian Church in Norwood at 10:00 a.m.
www.pizzifuneralhome.com