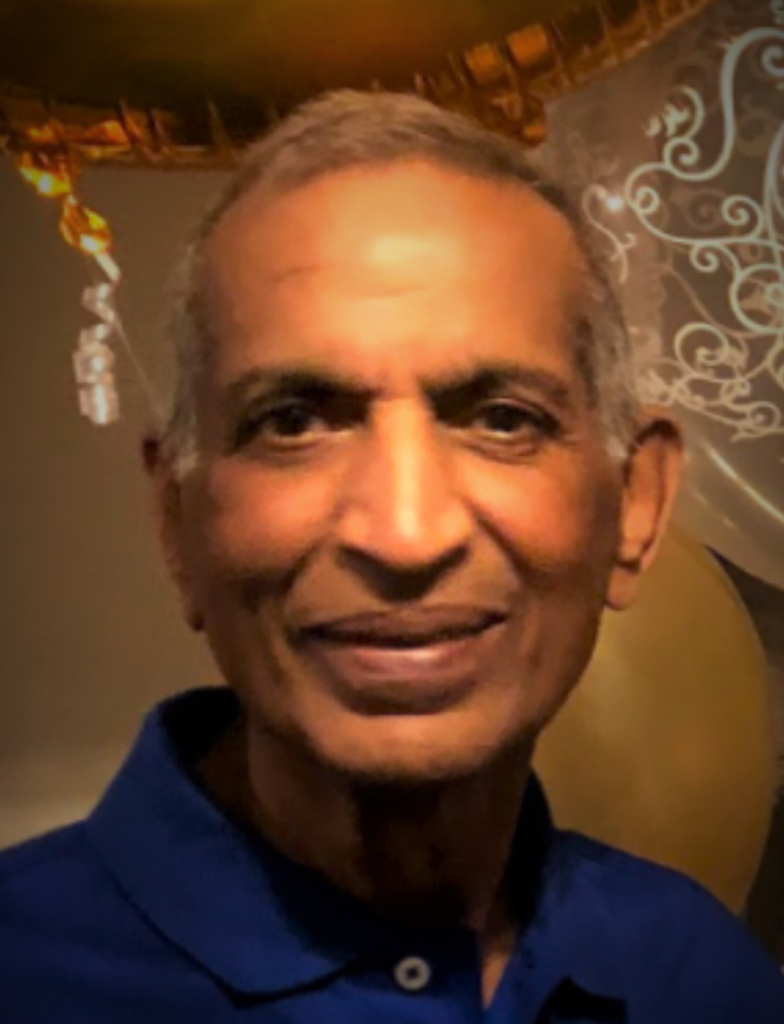 Madhu Sreepada, 76, of Northvale, passed away at home surrounded by his family on Saturday, July 4, 2020. He was the loving husband of Sudha Sreepada for 51 years. He was also the cherished father of Gangadhar and his wife Catherine, Suma and her husband Benjamin, and Sunila, as well as a grandfather to Summer, Kieran and Amara.
Madhu was born in the lush and verdant village of Gummaluru, located in southern India, the 7th out of 9 children, to the late Gangadharam and the late Mahalakshmi Sreepada. At an early age, he moved with his family to the city of Visakhapatnam, located on the coast of the Bay of Bengal in southern India. While living in Visakhapatnam, by the time he was 15 years old, he completed high school, engendering a life-long passion for education. By the time he was 19 years old, he had completed both a Bachelor's degree and a Master's degree in Physics from Andhra University, also located in Visakhapatnam. He later traveled to Bombay, as it was called at that time, to continue his studies at the Indian Institute of Technology Bombay. While at IIT, he completed an additional Master's Degree in Technology and, thereafter, continued at IIT as a lecturer for undergraduate courses for three years.
Given the opportunity to continue his studies in the US, Madhu embarked on his next adventure, completing a Master's Degree in Electrical Engineering at the University of Rochester. In 1974, after Madhu relocated to Little Ferry, NJ, Sudha joined Madhu in the US. While working for Hewlett-Packard for several years, Madhu continued to further his studies by building expertise in the stock market, spending his weekends immersed in books on the topic at the public library. In 1991, he retired from HP at the age of 47 to devote all of his time to his passion of investing, which he continued through his final days.
More recently, over the past 15 years, he and Sudha fulfilled his dream of traveling the world, visiting the South Pacific, Australia, China, Southeast Asia, the Middle East, Europe and Central America, but spent most of their time together in Florida. He enjoyed beach living as well as beach walks and seeing the space shuttle launches from Cape Canaveral.
More than anything else, Madhu treasured his time with his children and grandchildren. Madhu passed peacefully at home, surrounded by his loving family after a long battle with liver cancer. Madhu was a great inspiration to all of his friends and family and will be sorely missed by all who knew him.
A viewing will be held at Pizzi Funeral Home, 120 Paris Ave, Northvale, on Thursday, July 9, from 4-7pm. In lieu of flowers, donations in Madhu's memory may be made to the Englewood Hospital Foundation.