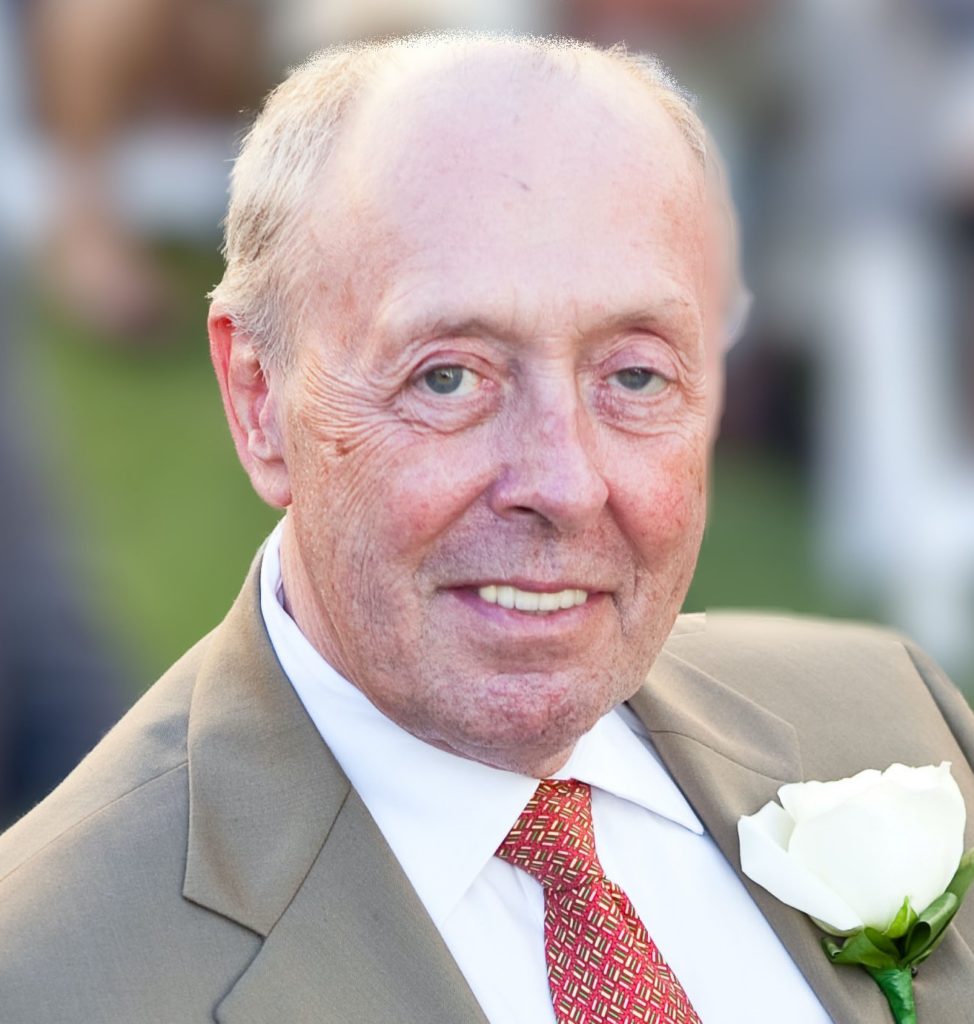 Charles Victor Wetli, 76, of Alpine, New Jersey, passed away on July 28, 2020 after a short but valiant struggle with lung cancer.
Born in 1943 in Green Bay, Wisconsin, Charles spent his early childhood in Green Bay until his parents moved to Manhasset, NY. Even as a boy in high school, he knew he wanted to become a physician someday. He graduated from the University of Notre Dame in 1965 where he majored in chemistry and then went on to pursue a medical degree at St. Louis University.
As a result of the United States Berry Plan,  Charles was able to defer military service during the Vietnam War era until after he graduated from medical school and completed the majority of his residency in pathology.  Charles served as a major in the U.S. Army Medical Laboratory Pacific in Japan, as the Chief of Pathology.
Upon return  to the United States after military service, Charles embarked upon a career dedicated to forensic pathology.  He spent nearly twenty years in the Dade County, Florida Medical Examiner's Office and then over a decade as the Chief Medical Examiner for Suffolk County, New York.  As a pioneer in the field of forensic pathology, he authored numerous articles in medical journals, as well as several books. The trajectory of  his career in forensic medicine coincided with dawn of the era of the use of scientific evidence to solve complex crimes, and unexplained deaths.  As a result of his training, vast experience, and ability to clearly articulate his findings, he was able to aid many law enforcement agencies and attorneys throughout the nation.  Always valuing education, he taught at the University of Miami School of Medicine and then at the State University of New York at Stony Brook.  He has left a lasting impact as a mentor to hundreds of young pathologists throughout the country.
Of all of his many accomplishments, he was most proud of his family. His wife, Geetha, was the love of his life. Together, they were able to travel the world, spending time in places as exotic as Vietnam, Cambodia, the Galapagos Islands, Morocco, and Machu Pichu. Although, in reality, it did not matter where he travelled as long as he was with his precious Geetha. A voracious reader, he was rarely found without a book in hand. He treasured spending time with his seven grandchildren and was the most involved grandfather one can imagine.
Charles was predeceased by his parents, Mary (nee Carriveau) and Cletus Wetli. He is survived by his wife, Geetha; his children, Cletus, Carla (Philip), Kavita (Sean) and Vikram (Danielle); and his grandchildren, Luke, James, Nathan, Elizabeth, William, Julia and Caroline.
Due to the restrictions placed on public gatherings as a result of the COVID-19 pandemic, a private funeral will be held. In lieu of flowers, donations may be made in his name to the National Park Foundation. https://give.nationalparks.org/site/Donation
www.pizzifuneralhome.com