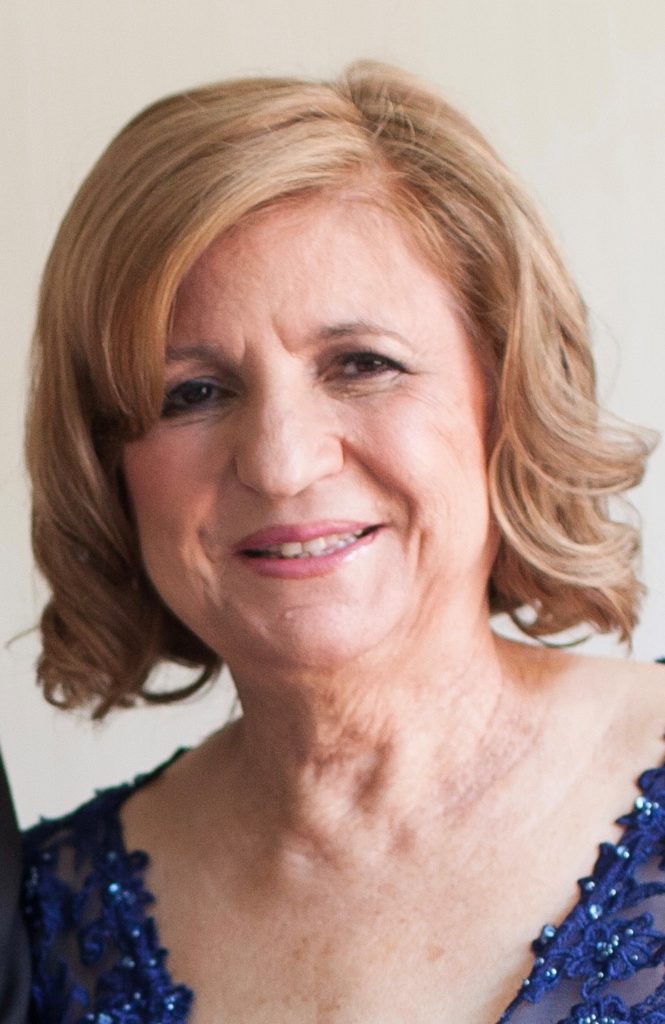 Ermioni (Erma) Bastas (nee Daniil) died on Friday, January 14, 2022 after her two-year battle with cancer. Beloved wife of 48 beautiful years of Stamatios (Steve) Bastas. Cherished mother of Konstantinos and his wife, Valia, and Eleni Tikkanen and her husband, Erik. Beloved grandmother of Stephen and Emilia.
Ermioni was known for her kindness, generosity, and endless giving. Always warm and welcoming to others, she treated everyone she met with care, compassion and sincere interest. Her heart was full of love for those around her.
Born in a small village in Larissa, Greece, Ermioni emigrated to the United States in 1971. She soon met her husband, Stamatios, and they were married in 1974. Her focus was always on her family. She worked tirelessly side-by-side with her husband to provide for their children and ensure they had everything that was never afforded to her. She built a home, a successful business, and a legacy of love.
Her proudest moments in life were becoming a grandparent. She truly loved children and was the quintessential grandmother to all. From soothing crying babies, to singing songs, and giving out lollipops, she always knew what to do in every situation.
She will be truly missed by all who had the chance to know her. May her memory be eternal.
A Funeral Service will be held on Thursday morning at 10 AM at The Greek Orthodox Cathedral of St. John the Theologian in Tenafly with visiting beginning at 9:30 AM. Interment will follow at Tappan Cemetery, Tappan, NY.
In lieu of flowers, memorial donations may be made to St. Basil Academy of Garrison, NY link to: https://sbagoa.org/ or The Make A Wish Foundation.  link to:  https://secure2.wish.org/site/TR;jsessionid=00000000.app206a?fr_id=4017&pg=personal&px=6823212&NONCE_TOKEN=B21A591EEF426142FFE37434ED706E59#.YeWk2ljMLMJ