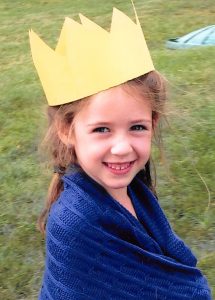 Vivienne Eleanor Knopp
June 22, 2010 – December 5, 2017
Precious daughter of Giulia DeSantis Knopp and John Knopp, loving sister to Nathanael Knopp, Domenico, Giancarlo, Vincenzo, and Giana DiRese. Granddaughter to Colleen and Edmond Frankel, John and Maretta Knopp, Vincenzo and Pauline DeSantis. Loved and adored by her aunts, uncles, cousins and cherished great-granddaughter to her beloved Mema.
Our dearest Vivienne, "Vivi Cakes", "Lil' Bit", "Viv-erace", oh how you blessed us with your big bright eyes, infectious laugh and ability to bring us such joy and happiness! Our love and thoughts of you will forever light up our lives as we look forward to being joined with you again in eternity with our Lord and Savior, Jesus Christ, in the Kingdom of Heaven.
The family will receive friends at St. Anthony's Church, 199 Walnut Street, Northvale, NJ on Sunday, Dec.10 between the hours of 2pm – 6pm. Funeral mass at St. Anthony's Church on Monday, Dec. 11 at 10am with interment to follow at George Washington Memorial Park, Paramus, NJ.
In lieu of flowers, donation may be made at:
www.DIPG.org, www.StJude.org, or to the Vivienne Knopp Irrevocable Trust, PO Box 255, Northvale, NJ 07647.
www.pizzifuneralhome.org