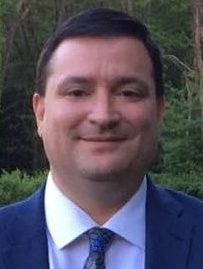 Timothy "Tim" Sheridan, 39, of Land O' Lakes, FL, passed away January 8, 2018 with his parents by his side. Tim was born in Queens, NY and was raised in Old Tappan, NJ. He attended the Old Tappan schools and graduated from Northern Valley Regional High School. Tim was a parishioner of St. Pius X in Old Tappan. He was an avid fan of football and baseball with Mets, Jets and Notre Dame being his teams. From a very early age, Tim had a deep passion for law enforcement and service that laid the foundation for all his future career endeavors. As a teenager, Tim joined the Old Tappan Volunteer Fire Department and went on to be an EMT for the Ambulance Corp in Old Tappan. When he moved to the Tampa Bay Area from NJ in 1999, Tim became a Hillsborough County Reserve Deputy and later a Hillsborough County Sheriff's Deputy. Tim went on to receive his Bachelor Degree from St. Leo University. Tim later became a private investigator for Pawlowski/Mistrilli Law Firm. He enjoyed spending time with friends and family and will be greatly missed, but never forgotten.
Tim is survived by his loving parents, Jack and Kathy Sheridan of Old Tappan, NJ; three sisters, Amy Sheridan of Manhattan, NY, Katie Brown and husband, Kyle of Ridgewood, NJ and Elizabeth Sheridan of Torrance, CA; niece, Madilyn Brown of Ridgewood, NJ; uncle, Dennis Holland and his wife Regina; aunt, Maureen Holland McDonnell and her husband, Hugo Hanson; cousins, DJ Holland and his wife, Laura, Sean McDonnell and his wife, Jen and Erin Cobb and her husband, Gordon; godson, Christopher Holland; companion, Amy Shippee; many extended family and friends; and Bosco and Jerry.
The family will receive friends Saturday, January, 13, 2018 at 10 AM at St. Pius X RC Church, 268 Old Tappan Rd, Old Tappan. A Memorial Mass will be celebrated at 11 AM.
In lieu of flowers, donations in Tim's honor can be made to the Old Tappan Volunteer Fire Department, 231 Old Tappan Rd, Old Tappan, or the Old Tappan First Aid Corps, 4 Russell Ave, Old Tappan, NJ 07675.
www.pizzifuneralhome.com