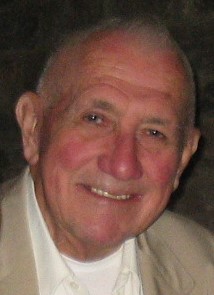 George R. "Bob" Nemchek, 86, of Norwood, passed away on Tuesday, April 24, 2018. Born on July 24, 1931. Survived by Millie, his wife of 58 years. Loving father to daughter Barbara and her husband Phillip Mones, and son Robert and his wife Beth. Adoring grandfather of Katie, Steven, Victoria, Jana, and Christiana.
After graduating from Aviation Trades in NYC, he served in the Army in Alaska during the Korean War. During 35 years at NY Telephone , he started as a switchman while earning an Electrical Engineering degree at Fairleigh Dickinson University. Afterwards he became a Planning Engineer at NY Telephone headquarters, and a Staff Engineer at Bell Labs.
In retirement, Bob substituted at Northern Valley High School. He also enjoyed travelling extensively with his wife Millie, and relaxing at their cabin in the Catskills.
Bob was active in the community, teaching Sunday School at Prince of Peace in Old Tappan, leading Norwood Cub Scout Pack 120, as a Norwood Ambulance Corps EMT, and membership in the Norwood Senior Citizens Club.
His life-long passion was modeling, building intricate replicas of airplanes, trains, and ships. No home improvement project was too challenging for him. He will be missed by us all.
A memorial service will be held Saturday June 2, 2018 at 11 AM at Prince of Peace Lutheran Church, Old Tappan.
In lieu of flowers, donations in Bob's memory may be made to Prince of Peace Lutheran Church.
www.pizzifuneralhome.com