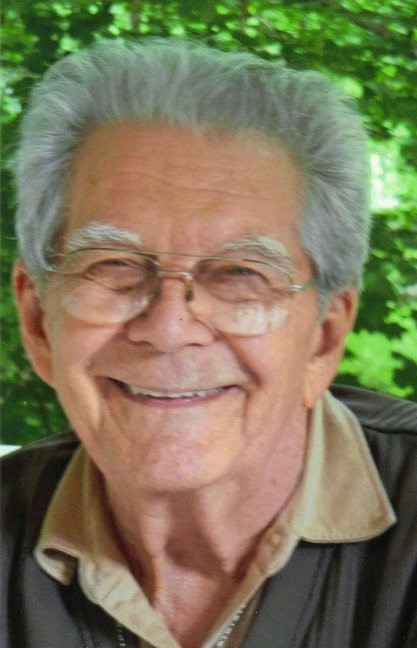 Deacon Richard G. Hodges, 90, went home to our Lord on Thursday, January 3, 2019.
Richard was a loving husband of 61 years to Vivian Marie Hodges (deceased 2/22/2008), a faithful father to Dawn Marie Hodges and Karen Vanderbeek of Toms River and Mark Richard Hodges of Keyport, and a devoted Grandfather to Matthew Joseph Hodges of Harrington Park and Andrew Richard Hodges of Jersey City.
Richard was a resident of the Old Tappan Community for 61 years and a charter member and Deacon at the St. Pius X Community of Faith. Over the years, Vivian and Dick were very active in the formation and leadership in the Christian Family Movement, Cornerstone and Marriage Preparation ministries at St. Pius X and active participants of the Cursillo retreat program. Richard served as a Merchant Marine during World War II and in the Army during the Korean War.
Deacon Dick was a comfort for those going through difficult times. He had strength of kindness others admired. He held many life rafts for others who waded into the deep end during their journey to faith. Richard wants us all to remember, "When the spirit of Christ in me responds to the spirit in Christ in you, then the ground between us becomes Holy Ground!"
The viewing will be held at Pizzi Funeral Home, Paris Avenue, Northvale, NJ from 6-8 PM on Friday January 4, 2018. The funeral mass will be held at St. Pius X Church. 268 Old Tappan Road, Old Tappan, NJ at 11 AM on Saturday January 5, 2018 with a viewing in the church from 10-11 AM. In lieu of flowers, donations in loving memory of Deacon Dick would be most appreciated to assist with his medical care giving expenses. Please address to: Dawn M Hodges, 33 Saint David Drive, Toms River, NJ 08757.
www.pizzifuneralhome.com