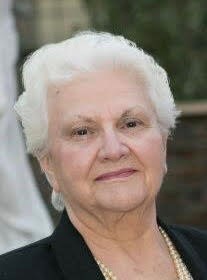 February 19, 1933 – February 26, 2019
MaryAnn, a long time resident of Norwood, NJ passed away from congestive heart failure, in Placerville, CA, where she moved in with her eldest daughter. She was preceded in death by her husband, Warren, her parents Vera and Edward Miskovitz, and her brother Edward Miskovitz. She is survived by her children, Deborah Blackman; Warren "Buddy" (Linda Sue) Clark; Bonnie (Wayne) Duty; and Nancy (Leonard) Noble. She was a proud grandmother to Kelly Murray, Stephanie (Paul) Budinich, Shannon (Ryan) Yourkvitch, Amanda (John) Dilorio, Le-Ann (Guy) Griese, and Trevor Twist; as well as 8 great grandchildren, Cody, Ella, Julie, Charlotte; Charlie, Violet; Gabriel; Nicole.
A Celebration of Life will be held on Saturday, 16 March at 11:00 in the Community Church, 1 Spring Street, Harrington Park. In lieu of flowers, instead, please consider a donation to your local American Heart Association, The Leukemia and Lymphoma Society, or CLAWS Adoption Center in Closter, NJ.