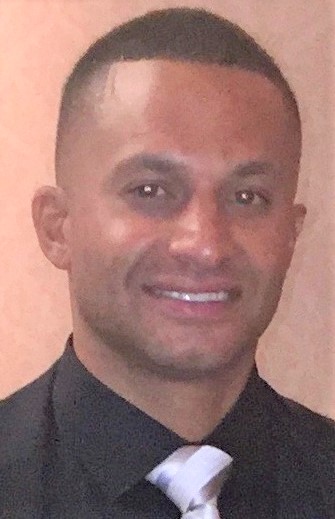 Dominic Francis Narcisco, 39, of Somers, NY, formerly of Tappan, NY, passed away unexpectedly on Monday, April 15, 2019.  Dominic was the cherished son of Frank and Sandra Narcisco of Tappan, NY and the beloved brother of Anthony & Jennie and Francine & Stefan. He was a proud uncle of Jonathan, Annalise and Nikolai and an adored nephew, cousin, friend, teacher, teammate and coach.  His son, Frankie Giovanni, was the light of his life, for whom he was the utmost loving father.
Dominic was a graduate of Tappan Zee High School, 1998, and SUNY Cortland, 2002, where he played football. He became a Physical Education Teacher at Primrose Elementary School in Lincolndale, NY where he had taught and coached football for the past 17 years. His dedication and passion for teaching and coaching has shaped the lives of so many students and athletes. He was a mentor to many, a true family man, and a bright light to everyone who knew and loved him. He had a contagious personality, a zest and love for life, and his memory will live on in the hearts of every person's life he has touched.
A Funeral Mass will be celebrated Wednesday, April 24, 2019 at 10am at Our Lady of the Sacred Heart Church, Tappan, with interment to follow at Rockland Cemetery, Sparkill, NY. Visiting hours are Monday, April 22, 2019 from 6-9pm and Tuesday, April 23, 2019 from 2-4pm and
6-8pm at Pizzi Funeral Home, 120 Paris Avenue, Northvale, NJ (201-767-3050).
In lieu of flowers, a GoFundMe campaign has been established by the Somers Football Community for the benefit of Dominic's son, Frankie:
https://www.gofundme.com/f/coach-dom-frankie-g
www.pizzifuneralhome.com