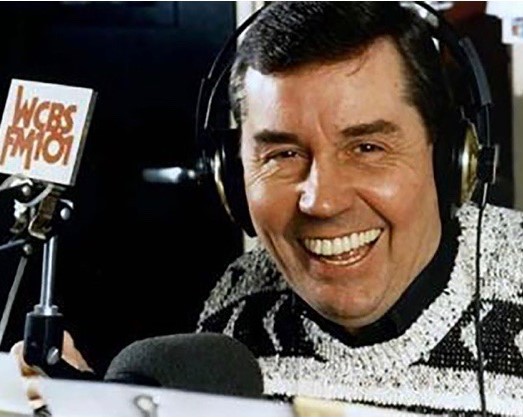 Harry Harrison, "The Morning Mayor" and  Radio Hall of Famer, of Norwood, NJ passed away on Tuesday, January 28, 2020 (amazingly at 1:01 PM) at the age of 89. He was born in 1930 at home on the south side of Chicago. As a teenager Harry attended a seminary and intended to be a priest. But his senior year he was bed ridden with Rheumatic Fever for a year. His saving grace was his radio, he knew then that he wanted to become a Disc Jockey. He left the seminary and began his career which spanned six decades. In 1961 he married the love of his life, Patricia, whom he affectionately called "Pretty Patti". Together they made a home in Norwood where they raised their four children, Patti, Patrick, Michael and Brian Joseph "BJ". He was tragically predeceased by his wife Patti and sons, BJ and Michael with whom he is now with in heaven. He was a devoted husband and father and would go home after his stint on the radio to be with his family.
Although Harry was a part of radio history, having worked at WMCA, WABC, and WCBS FM, and was known as one of the "Original Good Guys", he was also a very humble and charitable person, often donating his time to support local police, fire and emergency services as well as Spectrum for Living and the American Cancer Society.
Visitation will be Monday, February 3, 2020 from 3-8 PM at Pizzi Funeral Home, 120 Paris Ave, Northvale, NJ (201-767-3050). A Funeral Mass will be celebrated on Tuesday, February 4, 2020 at 11 AM at St. Anthony's RC Church, Northvale with interment to follow at Rockland Cemetery, Sparkill, NY.
Harry loved animals, in lieu of flowers, donations in his memory may be made to your local animal rescue society or to the SAG-AFTRA Foundation.
"Every brand new day should be unwrapped like a precious gift." – Harry Harrison