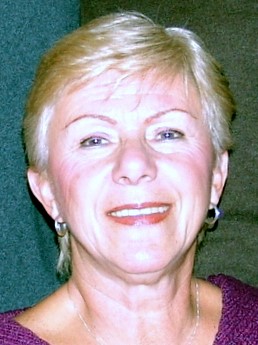 Carole A. Tortorici (nee Knudsen) of Norwood, entered eternal life on March 28, 2020. Beloved wife of Victor. Born and raised in Jersey City, NJ to the late Harry & Rose Knudsen. After graduating from Dickenson High School, Carole worked for Chemical Bank in NYC, where she met her husband. They eventually married at St. Nicholas Church in Jersey City on Oct. 16th, 1965. Resided in Lodi, Brooklyn and Jersey City before settling in Ridgefield to raise their children Marisa and Charles. Loved and adored by their spouses Gary Mickiewicz and Dawn Tortorici, as well as her loving grandchildren Daniel, Ali (Mickiewicz) and Jocelyn (Tortorici). Also survived by her sister Margaret Knudsen and her son Peter Giella.
Carole was employed by the Boro of Ridgefield for 28 ½ yrs. as a clerk and eventually Deputy Boro Clerk. She was the perfect example of a public employee, as she always put others before herself. She was instrumental in organizing the Ridgefield Employees Association. After her retirement she settled in Norwood, NJ with her husband.
Carole especially cherished cooking for her family. Her grandchildren will forever remember her famous meals. They always said "eating at Gram's on any given night was like eating Thanksgiving dinner." She will always be remembered for her strong work ethic, her warm smile and above all caring for her family.
Due to the current health restrictions, services will be private. A mass in celebration of Carole's life will be planned for a future date. Carole and her family are very grateful for the care that she received at Holy Name Medical Center and The Valley Hospital throughout her battle. During this extremely trying time in many ways, donations in Carole's memory may be made to the following: HelpHolyName.org – ValleyHospitalFoundation.org – stjude.org
www.pizzifuneralhome.com