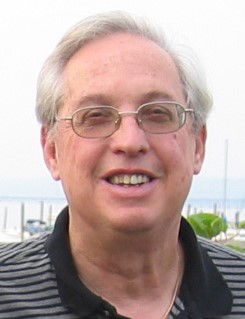 Robert (Bob) H. Ullman, 77, of Tappan, New York, passed away on May 26, 2020, surrounded by family, after a long and heroic battle with Parkinson's disease.
Bob was born to parents Leonard and Ida Ullman, on July 10, 1942, in Manhattan. Bob was graduated from Erasmus Hall High School in Brooklyn, New York and received a degree in Accounting from Baruch College, City University of New York (CUNY) in New York, New York.
He married Lorraine, the apple of his eye in January 1967, after they met at a dance.
Surviving Bob are his beloved wife Lorraine B. Ullman, Tappan, NY; his children Jennifer S. Ullman (Matthew D. Jones), Northbrook, IL; Joseph P. Ullman (Carolyne Harrison), Blauvelt, NY; and Liv B. Van de Graaff (Adrian Van de Graaff), New Haven, CT; two beautiful grandchildren Tyler and Abbey Ullman; his sister Sandra Mintz, and his niece and nephews.
Bob was known for being a friend to many, and lover of coffee. Bob enjoyed getting together with his coffee group locally to socialize and catch up on the day. Bob was sighted often walking with his wife around town, especially along the Piermont boardwalk and sitting in the gazebo in Piermont overlooking the Hudson River.
Bob was a consummate volunteer all of his life. He volunteered for decades with AARP and the local libraries helping people with their accounting and taxes.
Bob served for over 22 years in the United States Army National Guard, in the Medical Unit based out of West Point, New York. Bob retired from the Army National Guard in 2004. Bob remarked that it kept him fit and active, while giving back to his country.
In his youth, Bob could not resist a game of paddle ball, growing up in Brooklyn. After moving to Rockland County, New York, Bob started to ride his bicycle, and was known to bike far distances with his good friends.
Due to COVID-19 restrictions, a private graveside service will be held at Rockland Cemetery in Sparkill, New York.
In the future, when restrictions are lifted, there will be a life celebration for Bob at a date, time and location to be announced.
Memorial contributions may be made to any Parkinson's organization of your choice or the family requests that you donate to The Jewish Home Family, 10 Link Drive, Rockleigh, New Jersey, 07647. You can see their website at https://www.jewishhomefamily.org/contact-us/. Or, please donate to a charity of your choice.

You may leave condolences and memories at https://pizzifuneralhome.com/