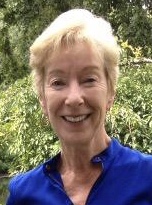 Maureen A. Colleton (nee Day), 81, of Mountain Lakes, NJ, passed away on Wednesday, July 22, 2020. Beloved wife of the late Michael Colleton. Cherished sister of Arlene Delury of Northvale, Richard Day of CA and Robert Day of CA. She was the loving aunt of many nieces and nephews and their families. Maureen was predeceased by her siblings; Eleanor Varley, Margaret Martin, Alice Dziedzic, Charles Day, Jr, Kenneth Day, Patricia Krull, Joseph Day and Edward Day.
Maureen was president of MCM Management Co., a division of J.R. Tobacco, for many years before retiring.
Visiting hours will be Sunday, July 26, 2020 from 2-4 PM at Pizzi Funeral Home, 120 Paris Ave, Northvale, NJ.
In lieu of flowers, donations in Maureen's memory may be made to the Church of the Holy Communion, 66 Summit St., Norwood, NJ 07648.
www.pizzifuneralhome.com