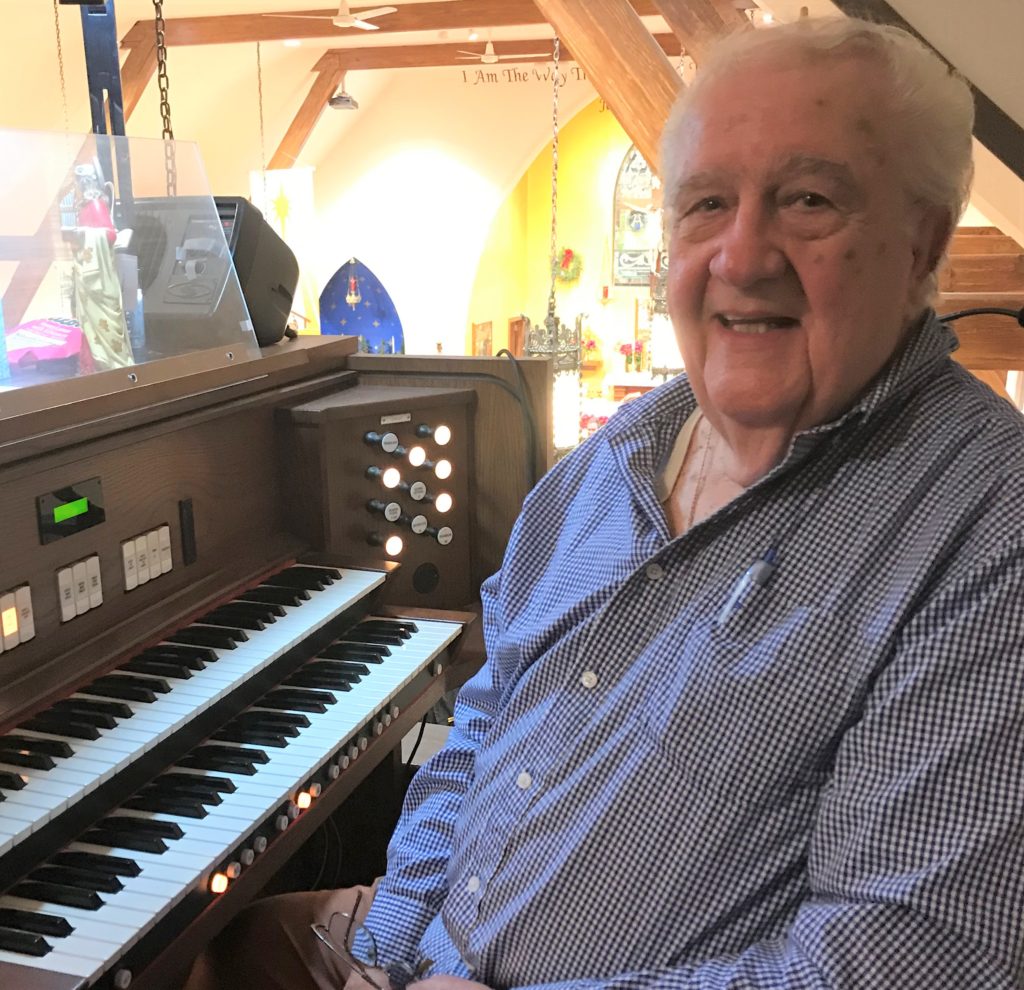 John Piazza, 89, of Northvale, NJ, passed away on Sunday, August 30, 2020. He was born November 24, 1930 in Brooklyn, New York of parents Quirino and Mary Piazza. He was the youngest of six siblings. John worked for the City of New York Highway Department and Construction and also played music in the city for many years.
John and his wife Marie move to Northvale in 1969 where they entertained many people with their musical talents in the Tri-State area. He was considered not only a friend to many but also to our local churches where he and his wife Marie, daughter Selena and son-in-law Tom Giuliano reached the hearts and souls of so many people. He will be missed but his spirit will live on.
John is survived by his wife Marie, son John Jr. (late daughter-in-law Barbara Piazza), daughter Selena (late son-in-law Tom Giuliano), grandson Brian, sister-in-law Nancy Lombardo, nephew Joseph Lombardo and step granddaughters Brynn and Kerry.
Visiting hours are Tuesday, September 1 from 5-7 PM at Pizzi Funeral Home, 120 Paris Ave, Northvale (201-767-3050). A Funeral Mass will be celebrated Wednesday, September 2 at 10 AM at Our Lady of Victories RC Church, Harrington Park.
www.pizzifuneralhome.com