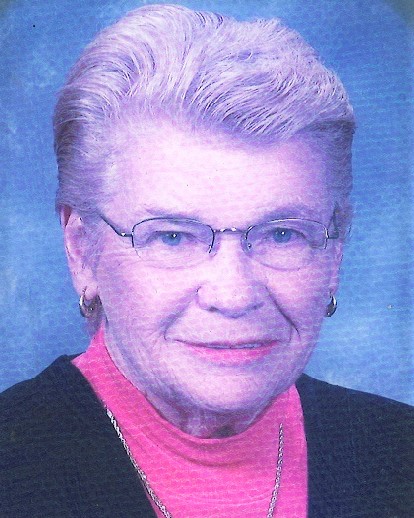 Edith M. Greenlaw, 89, of Northvale passed away peacefully on Thursday, January 7th, in Fountain Valley, CA. She was born and raised in The Bronx and moved to Northvale in 1965 where she raised a family with the love of her life, Robert Greenlaw, who passed away in 1992. Edie was survived by her son, Robert, and daughter-in-law Jacqui, grandchildren Meganne, Kaytlin, and Erin of Huntington Beach, CA, and daughter, Jean of Edgewater, NJ.
Edie attended a secretarial school where she worked after graduation until the school closed and then worked for several years at The New York Public Library until she left the workplace in 1965 to focus on raising a family. Edie worked as a crossing guard in Northvale for several years while her children were in grade school in addition to participating in several local clubs and organizations. Edie was also an active member of the Community Church of Harrington Park, which was second only to her family; she cherished the strong relationships she made and the committees she served on, including 40 years as editor of the church newsletter, The Courier.
A graveside service is being held at Rockland Cemetery on Monday, January 18th at 11:30 am.
The family requests, in lieu of flowers, donations be made in Edie's memory to the Community Church of Harrington Park Memorial Fund. The Church's mailing address is PO Box 185, Harrington Park, NJ 07640.