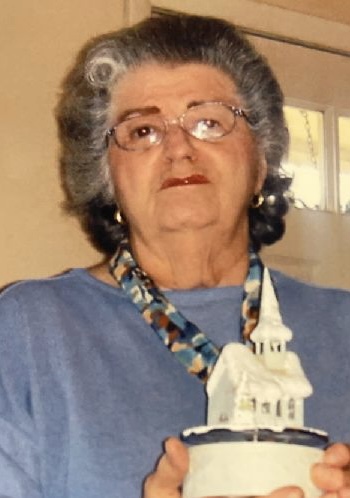 Marie S. McDonald (nee Savoia), 94, of Sparkill, passed away on Wednesday, February 10, 2021. Beloved wife of the late George McDonald. Cherished mother of Terry McDonald-Held, Kimberly Santucci and the late Diane Cassidy. Loving mother-in-law of Fred Held, Joseph Santucci and Michael Cassidy. Proud grandmother of Samantha Santucci, Amanda Santucci and Stephanie Held.
Marie was preceded in death by her sister, Evelyn and brother in-law, John Kopac, her sister, Elaine Dealing, her brother, Benjamin Savoia, Jr. and her brother in-law George Favre. She will be dearly missed by her sister, Phyllis Favre and sister in-law, Barbara Savoia. She is also survived by many loving nieces and nephews.
Marie was a devoted wife, mother, grandmother, sister and aunt as well as friend. She had been a member of the Piermont VFW Ladies Auxiliary and did other charitable works throughout the years. Her memory will be cherished by all who knew her.
A private graveside service will be held Saturday, February 20, 2021 at Rockland Cemetery, Sparkill.
www.pizzifuneralhome.com