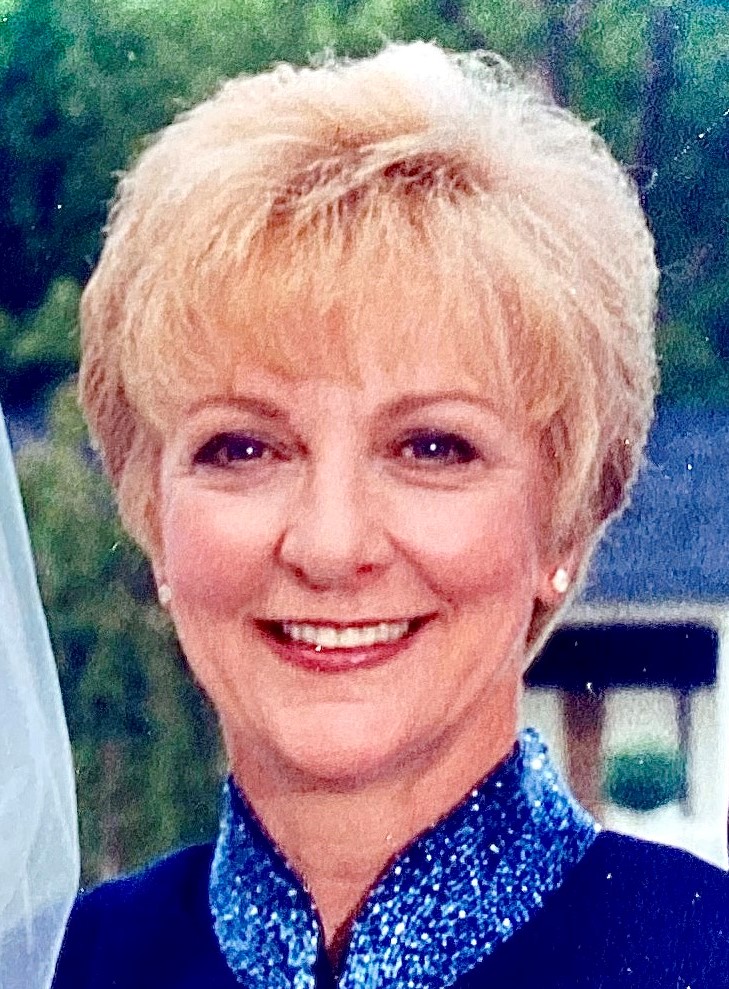 Joyce M. Pizzi (nee Malinowski), 75, of Naples, FL, formerly of Northvale, NJ, passed away on Friday, February 19, 2021. Devoted wife of Anthony R. Pizzi. Loving mother of Gregg and husband Edward of Miami, FL, Michael and wife Pamela of Northvale and Robert and wife Michelle of River Vale, NJ. Proud "Mamoo" of four grandchildren, Jessica, Anthony, Tyler and Jaclyn. Cherished sister of Denise Hecht and husband Steven and the late Arlene Bremson. Also survived by her mother-in-law Rosalie A. Pizzi and many other loving family members.
A funeral director with a degree in pastoral counseling, Joyce, along with her husband, Anthony, owned and operated Pizzi Funeral Home for 40 years before retiring to Naples. She took pride in her children, grandchildren, profession, and community and was known and loved by many for her compassion and selfless service in comforting those in grief.
Joyce was born in Hackensack, NJ, on May 16, 1945 to Mary (Gianquinto) and Joseph Malinowksi and grew up in Lodi. She attended Katherine Gibbs School and subsequently graduated from the American Academy MacAllister Institute of Funeral Service in New York City (Magna Cum Laude) where she also taught the course: 'Death, Dying & Bereavement.'
Joyce graduated from St. Thomas Aquinas College (STAC) with a Bachelor of Science in Psychology (Magna Cum Laude) and went on to receive her Master of Science in Family Counseling, completing her thesis on the 'Value Of The Funeral Ritual.' In 2016, Joyce was inducted into the STAC Alumni Hall of Fame.
Joyce was a member of St. Anthony's Roman Catholic Church, Northern Valley Rotary Club, Woman's Club, Romanesque Lodge, and Sons & Daughters of Italy. She belonged to Rockland Country Club in New York and Vineyards Country Club in Florida.
Loyal and giving to a fault, and always ready to listen or lend a helping hand, Joyce will be deeply missed by her family and fondly remembered by all who knew her.
Those who feel comfortable are invited to pay their respects in person on Monday, March 1, 2021 from 2-5 PM at Pizzi Funeral Home, 120 Paris Ave, Northvale (201-767-3050). A Funeral Mass will be celebrated Tuesday, March 2, 2021 at 10 AM at St. Anthony's RC Church, Northvale with interment to follow at Rockland Cemetery, Sparkill, NY.
The funeral mass can be viewed thorugh the link below:
https://boxcast.tv/channel/joyce-m-pizzi-funeral-mass-883480
In lieu of flowers, donations in Joyce's memory to Spectrum For Living, 201 Rivervale Road, River Vale, NJ 07675, www.spectrumforliving.org, would be greatly appreciated.
www.pizzifuneralhome.com