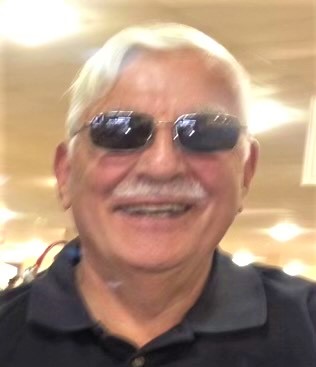 Domenick Zernone died on June 11, 2021 after an 8-month hard-fought battle from Covid-19 and a 9-11 related cancer. He was 79 years old. Domenick was born on February 9, 1942 in the Belmont section of the Bronx to Joseph (Giuseppe) and Lucy Zernone. On June 8, 1963 he married Lee Brand, his wife of 58 years. Dom and his family moved to Rockland County in 1971.
Dom was a beloved husband, father and grandfather, with a larger-than-life personality, and a heart of gold. He will be sorely missed by all the lives he has touched. He was known as the fixer of all broken things for his daughters. Always the teacher, Dom would leave them with the knowledge of how to fix it on their own for next time. He was a living history book, and an expert on current events.
Dom loved socializing and meeting new people, was quick-witted and funny and enjoyed his occasional glass of Chardonnay. He loved to cook and to share his creations with his family–he was taught by his mother, who was a master of Southern Italian food. Dom never was happier than with a pot of Sunday gravy on the stove bubbling away, Pavarotti on the turntable, and singing along at the top of his lungs.
A sports aficionado, Dom spent many a game on the couch, in the car, or on the deck coaching, whistling, cheering on or criticizing his favorite teams – the Bronx Bombers and the Washington Football team. As with everything and everyone in Domenick's life he was true-blue and loyal no matter what kind of season they were having he was all in.
Dom was incredibly hardworking. For fifty years, he had a successful career as an IBEW Local 3 electrician, foreman, and general foreman. Unfortunately Domenick was living with CLL, a type of leukemia that he contracted working at Ground Zero restoring the subway and emergency radio signal for NYC first responders.
Domenick was a true family man. He was dedicated to his wife Lee and they were rarely not together. He always made time for his family – from coaching his daughters' underdog softball team (to their championship win), to never missing a school event despite working incredible and unpredictable hours. He was proudly able to support his wife and daughters to attend college.
One of his biggest joys in life was spending time with his beloved grandchildren Domenick and Clementine.
Dom was predeceased by his parents Lucy and Joseph Zernone, and sister Rose Monaco.
He is survived by his loving wife and best friend, Lee, his children, daughter Michelle Zernone and daughter Nicole Zernone, and her husband Jason Minter, his two grandchildren, Domenick and Clementine, as well as his brother, Danny Zernone and his wife Fran and sister Lillian Zernone, and numerous cousins, nieces and nephews.
Domenick was well loved by many and will always be in our hearts. The memories of him will burn bright in our lives forever.
Visiting hours are Tuesday, June 15, 4-7 PM at Pizzi Funeral Home, Northvale, NJ. The funeral will leave from Pizzi Funeral Home on Wednesday at 10:30 am with a graveside service at Rockland Cemetery at 11 am.
Donations in Domenick's memory may be made to his favorite charity, St. Jude's Children's Research Hospital, www.stjude.org.