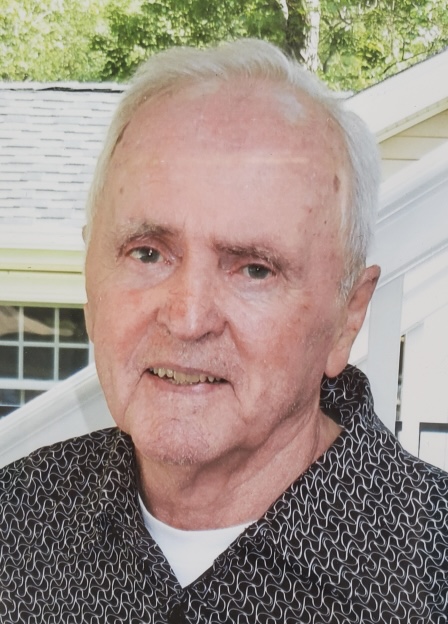 John Lawrence Ramsay of River Vale, NJ, entered into rest on August 19, 2021 at the age of 92. John was born February 7, 1929 in NYC to the late John and Helen Rowan Ramsay. He was the beloved husband of Leona Ramsay (predeceased) and Jane Ramsay of River Vale, NJ. He is survived by his step-son Karolis Laugalys, daughters Kathryn Occhipinti and husband John, Christine Ramsay, Judith Helmke and partner Walter Hedding, Jacqueline Johnson and husband Daniel, Maureen (Moe) Simes (predeceased) and husband Irwin, and twelve grandchildren and ten great grandchildren he adored and who lovingly called him 'Poppy'.
John is also survived by three brothers, Richard Ramsay and his fiancé Gail of Estero, FL, Gerard Ramsay and his wife Regina of Estero, FL, Lawrence Ramsay and his wife Kathy of Tinton Falls, NJ, his sister-in-law Linda Ramsay of Port Jervis, and several nieces and nephews. He was pre-deceased by his sister, Kathryn Badecker, brother Robert Ramsay and brother William Ramsay. 
John retired from Lederle Laboratories in Pearl River, NY after 40 years of dedicated and celebrated service. He also dedicated 25 years of service to Yonkers Raceway in Yonkers, NY where he enhanced his lifelong love of horses, and enjoyed some of his happiest days at his farm in upstate NY. John is remembered as a beloved family man, friend and colleague, and he will be missed by all with whom he crossed paths in his near century long lifetime journey.
Family and friends may call on Tuesday, Aug 24, 2021 from 4-8 PM at Pizzi Funeral Home, 120 Paris Avenue, Northvale, NJ (201-767-3050). A Funeral Mass will be celebrated on Wednesday, Aug 25, 2021 at 11 AM at Our Lady of Mercy RC Church, Park Ridge, NJ.
www.pizzifuneralhome.com