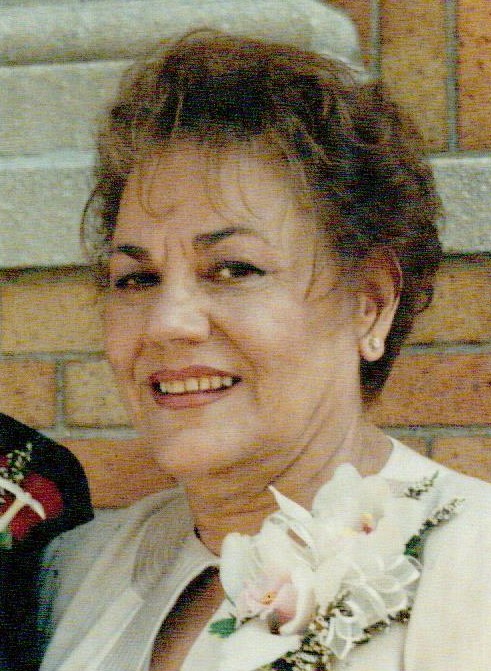 Cecilia Santiago (nee Gonzalez), 87, of Cliffside Park, NJ, passed away on Thursday, September 9, 2021. Loving wife for 56 years of Jorge Santiago. Beloved mother of George Santiago and his wife Rose Gramuglia-Santiago of Norwood, NJ and stepmother of George and Gloria Santiago of Fairfield CA and the late Janet Santiago-Frajdenreich. Devoted and cherished grandmother of Hailey and Natalie Santiago and Delia Liza Santiago-Materese, her husband Chris and their children Ruby and Janet Materese . Loving sister of Victor Gonzalez (Anita) of Florida; Gabrielle (Chabella) Gonzales of Spain, Antonia Gonzalez – Santamaria (Julian) of Spain, Lines (Raul) Gutierrez of Spain, the late Beatrice, Candido Gonzalez, Aurelio Gonzalez and Tina Fernaldez-Cos Cherished and proud Godmother of Dr. Henry Fernandez-Cos, MD (Marlen) of North Bergen, NJ and Dr. Carmen Klohe (Egon) of Fort Lee, NJ and many nieces, nephews and grand- nieces and grand-nephews.
Cecelia was born in Spain and moved to Cuba in her early teens and worked for the American Embassy in Cuba until moving to the United States in the early 1960's. Affectionately called "Tata" by her adoring family, Cecilia loved to shower everyone with gifts, hugs and kisses. From their early days in Cuba when Henry and Carmen were children to Henry's years in medical school, and Carmen in graduate school, Tata provided unconditional love, support and encouragement. Hailey and Natalie were the loves of her life. She was beyond proud of them and never hesitated to let them know that she loved them beyond measure. Cecilia was the absolute most adoring and devoted mother and mother-in-law who made her children feel loved and cherished .
Our beloved Tata—mother, grandmother, Godmother, aunt, and friend will be greatly missed and her memory will forever be a great blessing to everyone that knew this amazing woman!
A Funeral Mass will be celebrated at Our Lady of Grace RC Church, Fairview on Monday, September 13, 2021 at 9:30 AM. Entombment will follow at Flower Hill Mausoleum, North Bergen, NJ.
Arrangements by Pizzi Funeral Home, Northvale, NJ.