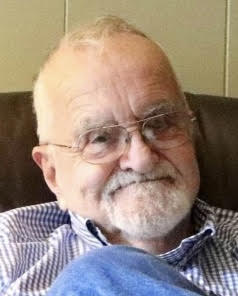 Thomas J. O'Connell, Jr., 84, of Tappan, New York, passed away on Saturday, September 11, 2021.
Tom was born in New York City on March 24, 1937 to Thomas and Margaret (Clark) O'Connell. He grew up in Bayside and attended City College. Tom began his career working as a technician at Bell Laboratories. He then worked for AT&T, steadily advancing in management roles. After his retirement from AT&T, Tom worked for several years as a consultant for overseas satellites.
In 1960, Tom married his beloved wife Beverly (nee Buchner). They met at a dance and were quite the rug cutters in their day. Tom was a devoted and steadfast husband, caring for Bev through many years of illness with Multiple Sclerosis. Together they had 4 children: Kathleen Maher, Brian O'Connell (partner Anne Starke), Suzanne Lucido (husband James) and Kerry Castro (husband Noel). He was especially proud of his grandchildren Kelly Yam (husband Philip), Jenna Maher, Rachel O'Connell, Alyssandra O'Connell, Thomas Lucido, Matthew Lucido, and Emma Castro, and he treasured the time he spent with them. Tom is survived by his dear sister, Maureen Wiley, and was predeceased by his beloved sister, Anne Wall. Tom is also survived by many other loving nieces, nephews, relatives and friends, including Eddie McLaughlin, his best friend of over 80 years.
Tom was a man of quiet integrity – tall, not just in stature at six-foot-four, but in values and honor. He had a sharp, inquisitive mind and a great sense of humor, yet he was never above telling corny jokes. He respected nature and was an avid bird watcher. He loved woodworking in his basement shop and created many beautiful pieces of furniture for his family. Tom enjoyed traveling and made certain to explore as far and wide as possible while Bev was still able. His scenic photographs captured many special places and memories. Tom was the anchor of his family, full of quiet and astounding strength to the very end.
Memorial Mass will be celebrated on Saturday, September 18, 2021 at 11 AM at St. Anthony's RC Church, Northvale, New Jersey. A casual reception will follow at the Lucidos' home at 35 Germonds Road in New City, New York. In lieu of flowers, donations in Tom's memory may be made to the National Park Foundation, Rockland Audubon Society, or the National Multiple Sclerosis Society.