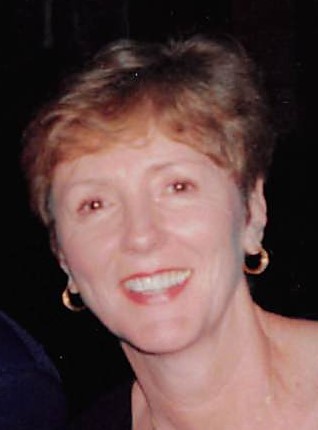 Margaret "Peggy" White (nee Murray), 80, of Tappan, NY, passed away peacefully at home on Wednesday, December 22, 2021.
Peggy was born in the Bronx, New York in November 1941 to Martin and Ellen Murray. After graduating from Cathedral High School in Manhattan in 1958 with commencement in St. Patrick's Cathedral, she went to work at Phelps Dodge Co. in NYC. Shortly after, she met Robert "Bob" White, and they were married in 1964. Living in the Bronx until the birth of their children, Peg and Bob then relocated to Tappan, NY where she was an active parishioner of Our Lady of the Sacred Heart Church and a past member of the Rosary Altar Society.
Peggy worked at Prentice Hall in West Nyack and Old Tappan for many years before she and Bob relocated several times, living in Chicago, San Francisco, Dallas, and Charlotte. Upon Bob's retirement in 1999, Peg and Bob returned home to Tappan to be near family and friends.
In retirement, Peg and Bob were active in their grandchildren's lives and enjoyed traveling. In addition to exploring many countries in western Europe, they had the opportunity to visit the pyramids of Egypt, the Great Wall of China, the Red Square of Moscow, the Opera House in Sydney, Australia, and New Zealand.
She is survived by her husband Bob of 57 years, daughter Joanne White, son Robert (Cheryl), grandchildren Chris Higley, Megan Higley, Alexis White, Andrew White, and sister Maureen (Walter) Sherwood, sister-in-law Joan Murray, and many nieces and nephews. She was preceded in death by her parents, brother Thomas and sister-in-law Ena Murray, and brother William Murray.
Visiting hours are Monday, December 27, 2021 from 4-7 PM at Pizzi Funeral Home, 120 Paris Ave, Northvale, NJ (201-767-3050). A Funeral Mass will be celebrated on Tuesday, December 28, 2021 at 10 AM at Our Lady of the Sacred Heart Church in Tappan with interment to follow at Rockland Cemetery, Sparkill, NY.
In lieu of flowers, those who wish may make a donation in Peg's memory to the Michael J. Fox Foundation for Parkinson's Research through the link below:
https://tribute.michaeljfox.org/tribute-page.php?id=2210&np=true
www.pizzifuneralhome.com