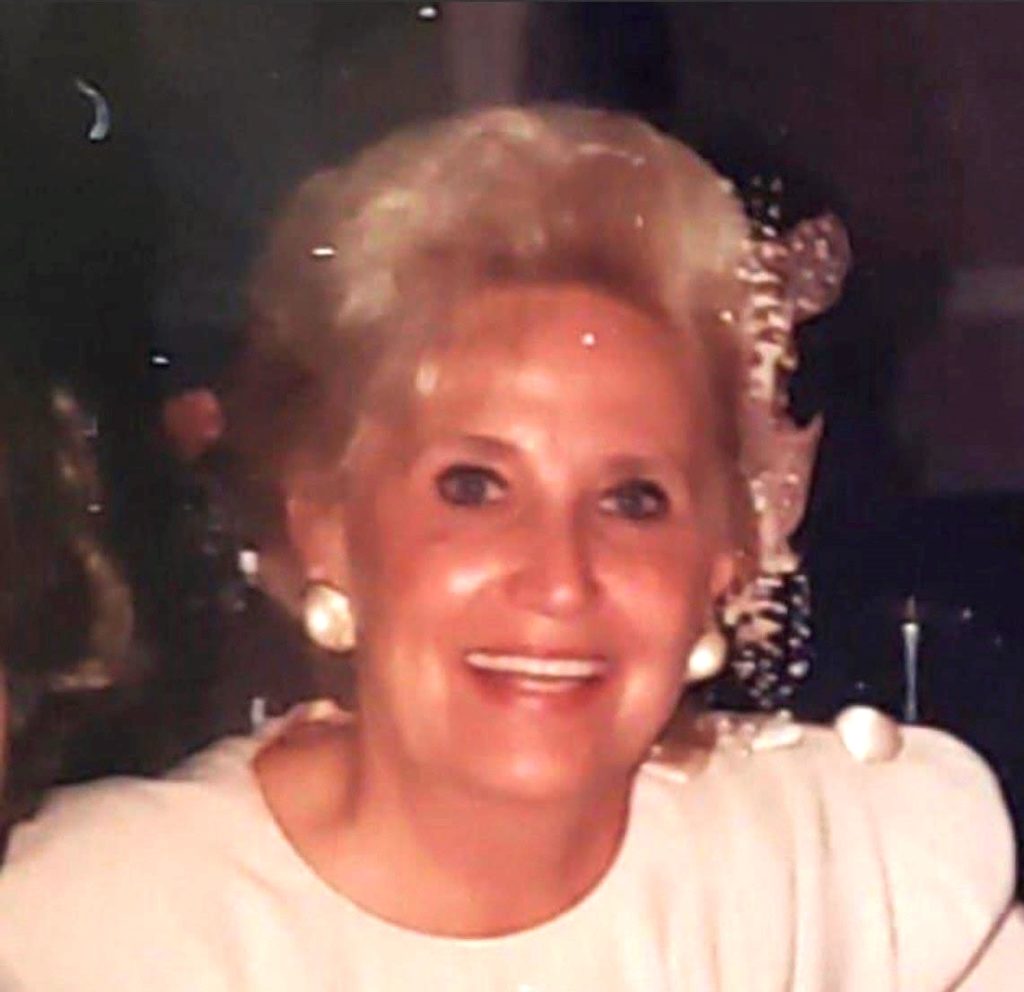 July 16, 1936 – April 29, 2022
Joyce Virginia Youngman of Orangeburg, NY for over 50 years, passed away peacefully in her sleep on Friday, April 29, 2022. She reunited with the love of her life, Frank Youngman, who also passed away on the very same date in 2007.
The couple met on Valentine's Day when she was 13 and he was 15 at the Happy Valley Home for Children. Despite growing up in an orphanage, Joyce was a smart cookie and excelled in school earning many honors upon graduation and was even featured on a radio show for gifted children. She was athletic as well, playing softball and basketball alongside her sisters at Spring Valley High School. She married her high school sweetheart upon his return from the Korean War and soon started a family.
As a young wife, Joyce worked for the First National Bank of Sparkill, the original Tappan Zee High School in Piermont and celebrated Chef Joe Hyde. Joyce was a beautiful and classy lady and made many friends all over because of her warmth, friendly and giving nature.
Joyce's faith was a huge part of her life and guided how she lived it. She devoted her life to making a happy home for her family; it was beautiful, organized, clean and welcoming to all. Joyce took what she learned from Chef Hyde and became an amazing cook and baker. Her family often reminisces about "Mommy's Sunday dinners" where gourmet meals were served at a lovely table set with her mother's china and fresh flowers. She was a proud woman and if she did it, she did it well. Joyce was also a creative and talented artist. She sewed many of her children's clothes growing up and crocheted beautiful blankets as gifts for many. She took the time to teach her children these important skills as well. One look at her blooming and fragrant gardens and you knew she took great pride in it. She taught herself how to play the piano and filled the home with music. Joyce and Frank danced beautifully together and memories of them on the dance floor will be cherished forever. Thankfully, after so many years of raising such a large family, Joyce and Frank were able to enjoy traveling the world together.
Beloved wife of Frank D. Youngman. Devoted mother and mother-in-law of Frank and Jocelyn of Pomona, Lee and Cathy of Suffern, Greg and Patricia of Walden, the late, Terry Youngman, Janice and Al Bishel of Suffern, Allyson and Michael Elliott of Chester, Donna and Jon Kennedy of North Carolina, and Sharyn and Kevin McTigue of West Nyack. Adored grandmother of Kimberly (fiancé Chris), Chris & Jessica, John (fiancé Paige), Lisa & Julian, Laura, Amanda & Timothy, Sarah (fiancé Austin), the late Jacklyn, Daniel, Patrick, Melani, Frank, Ryan, Austin, Madelyn, Taylor and Kelly. Cherished great-grandmother of Thomas, Tehya, Kayla, Jack, Ella, Aubrey, Ava, Addison, Peyton, Dominic and Christian. Also survived by many loving nieces and nephews.
She was predeceased by her parents, Leslie V. Skow and Agnes M. Petry Skow; siblings Harold Everson, George Everson, Gerri Wolf and Maren Van Deilen; son Terry Youngman and granddaughter Jacklyn Mary Youngman.
Her family would like to thank the Jewish Home of Rockleigh whose staff so lovingly cared for her as one of their own as she battled Alzheimers.
Joyce and Frank shared a bond like no other. Their legacy of love and family will live on and remain unbroken. They will be united again when she is buried alongside her husband at Arlington National Cemetery.
Visiting hours are Friday May 6th from 3-6 pm with memorial service from 6-7 pm at the Pizzi Funeral Home, 120 Paris Avenue, Northvale, NJ (201-767-3050). 
The memorial can be viewed online through the livestream link below:
https://boxcast.tv/channel/joyce-youngman-memorial-service-ltiexr6soy2s41upck7w
www.pizzifuneralhome.com