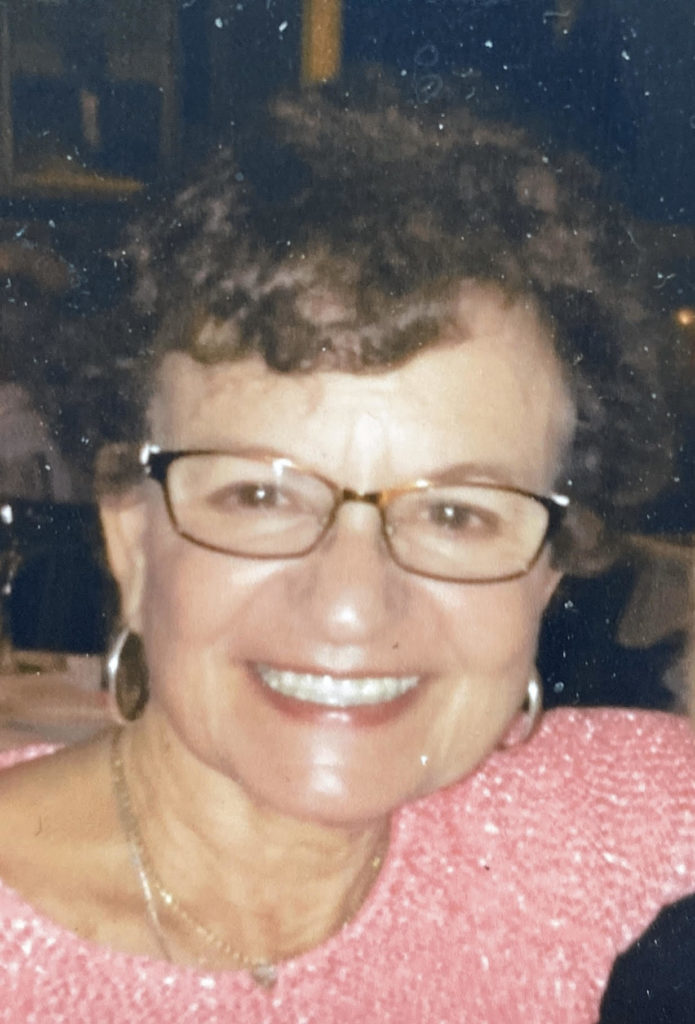 December 21, 1940 – May 8, 2022
It is with heavy hearts that the Caggiano family announces the passing of their precious Carol. She went to be with our Lord and Savior on the morning of Sunday, May 8th, leaving peacefully and on her own terms.
Carol was a devoted wife, mother, aunt, sister, and friend to all who met her. She was happiest when spending time with her family and friends at the beach (any beach would do, she didn't have a preference). She formed a particularly close-knit circle with her mahjong group, which she formed with her best friend from childhood. Others in the group joined in the early 1970s and never left. It became a mahjong sisterhood of sorts and they cherished one another's company.
Carol was very proud of her early career as a secretary at IBM in Armonk, NY. It was a job that she took seriously and in which she took great pride. She served under executive management during a time of incredible growth for the company, which created an exciting work atmosphere. Her typing skills on the IBM Selectric typewriter were unparalleled! She went on to have a successful career in nonprofit management and fine jewelry sales, both of which she enjoyed immensely.
Few were aware, but Carol was a bit of a gearhead. She loved fast cars and drove many exotic cars in her day. The V8s and V12s she drove didn't frighten her in the least! She often commented on the robustness of the passing gear and relished activating it, at times leaving her passengers aghast, but otherwise unharmed.
Carol was a fantastic chef and enjoyed making many Italian recipes from scratch. As children, and truthfully even into adulthood, her sons would beg her to make her Italian chicken cutlets, which were delectable, but caused an awful mess on the stove (she never let us forget that part). Many family members and friends looked forward to her Sunday pasta dinners, which would turn into all day affairs.
Carol is survived by her loving husband Michael; sons, Michael and wife Meredith and Stephen and wife Casi; cherished granddaughters, Ava, Gia and Alexandra; and sister, Linda Richard and husband Bruce.
Visiting hours are Wednesday, May 11, 2022 from 5-8 PM at Pizzi Funeral Home, 120 Paris Ave, Northvale. A Funeral Mass will be celebrated Thursday, May 12, 2022 at 10 AM at St. Anthony's Church, Northvale with interment to follow at Rockland Cemetery, Sparkill, NY.
In lieu of flowers, donations in Carol's memory may be made to the Alzheimer's Association, www.alz.org.