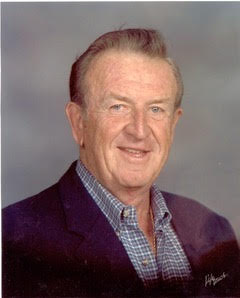 July 20, 1935 – June 16, 2022
George Arthur Ross of Closter, NJ died peacefully on Thursday June 16th, 2022. He was 86 years old. Husband to the late Astrid Bradland Ross (passed 2002) and devoted father to George Ross (wife Jill Saydah Ross) of Northvale, NJ , Mark Ross (wife Monica Sehr Ross) of Northvale, NJ , Donald Ross (wife Christine D'Arecca Ross) of Westfield, NJ and Thomas Ross (wife Jeannie Wesel Ross) of Closter, NJ. George was the patriarch of the Ross family and leaves behind his 9 grandchildren, Samantha, Bradland, Thomas, Brianna, Dylan, Julia, Catherine, Colin & Claire Ross. He is also predeceased by longtime companion Linda Mazzeo (passed 2011).
George was born in the Bronx and raised in Brooklyn, NY. As a young man, he served his country being stationed in Germany as part of the US Army. George returned to the US, married his sweetheart Astrid and raised 4 boys while attending night school at New York University. A 30 year resident of Closter, he was an active member of St Paul's Lutheran Church. George ran the Data Processing Department for New American Library Publishing; which is now Penguin USA Publishing for 32 years before retiring in 1999.
George had a big smile, an unwavering positive outlook and a hearty laugh! Always ready for a new adventure and experience! Brooklyn raised, he never lost that "city kid" edge: he'd tell you how it was without holding back, but always had a heart of gold. A lover of sailing, George served as Commodore of the Harlem Yacht Club in City Island, NY, where he kept his beloved boat "The Traveller" for several years. He was also active in his Radio Club, conversing and connecting with people around the country. He loved his family, travel, the beach, trying new restaurants & Sunday breakfasts! He is now sailing off into heaven's sunset in God's eternal grace and glory.
Visiting hours are Monday, June 20, 2022 from 4-7 PM at Pizzi Funeral Home, 120 Paris Ave, Northvale, NJ. Funeral Tuesday, June 21,2022 at 10 AM at Pizzi Funeral Home with burial to follow at 11:30 AM at George Washington Memorial Park, Paramus, NJ.
In lieu of flowers, donations in George's memory may be made to St. Jude's Children's Research Hospital, www.stjude.org.